Don Bloodworth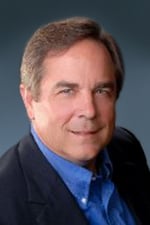 Don has over thirty-five years of experience in both public and private enterprises in multiple industries, in additional to entrepreneurial experience having started and subsequently sold two businesses. He has served in positions of Controller, CFO, and CEO in emerging stage and large public companies. Don is a seasoned manager of all financial functions, legal, information services, investor relations, SEC registration/compliance, and raised capital. He also has significant restructuring experience, including mergers, acquisitions, and bankruptcy.
Before joining CFO Selections, Don worked as a consultant to several entities assisting in their transition to new Revenue Recognition accounting recognition. Prior to his consulting work, Don served as the CFO and Government Business Development Lead for Tyfone, a cybersecurity company providing technology to financial institutions and government entities. Don served as a restructuring consultant to AIG in New York City during the period they operated under TARP. He also started and operated his own manufacturing business. Earlier in his career, Don served as the CFO for Medicalogic/Medscape, a medical software and web portal company, in addition to over fifteen years in management positions at PacifiCorp. While at PacifiCorp he worked on a satellite launch, complex financial structuring, and as a leader on one of the largest SAP implementations in North America. Don started his career at Deloitte and Touche.
Don attended the University of Oregon and then earned his degree in Business Administration and Accounting at Portland State University, and is a licensed CPA in the state of Oregon. He is married with two grown children, and enjoys making sawdust in his garage creating custom furniture and other projects in his spare time.