Karyn Smith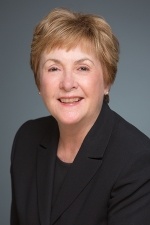 Karyn Smith is a versatile financial professional with over 30 years of financial and operational experience in both public and venture backed emerging growth companies. She began her career as an auditor with KPMG in Silicon Valley before leaving to become Controller for California Automated Design and relocating to Oregon upon its acquisition by Mentor Graphics. At Mentor Graphics she served in a variety of financial and operations over 14 years, including Corporate Financial and Planning Manager, Division Controller and Manager of Operational Development.
Karyn has spent the majority of her career in financial management in emerging growth environments, helping companies establish financial infrastructure to support rapid growth. This has included implementation of global financial systems, establishment of internal controls and processes to support back office operations, managing closing and reporting processes, building effective finance teams, planning, analysis and forecasting as well as participating in several successful M&A transactions.
Karyn holds a BA degree from the University of California at Berkeley and an MBA from Santa Clara University. In her spare time, Karyn enjoys travel and hosting dinner parties for friends.