Rich Shawen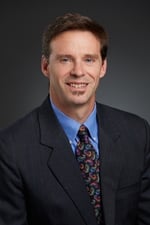 Rich has over thirty years of proven business success, much of which has been in the manufacturing and professional services industries. He is a collaborative problem solver that is adaptable to most business situations, and has been described as a human based financial leader by colleagues. Rich is dedicated to taking an in-depth look at the various impacts a potential decision will have from the employee, customer, shareholder perspectives, in addition to the financial results. He feels it is very important that organizations have the proper metrics in place to track the company's success, and can offer expert advice at creating such tools.
Prior to CFO Selections, Rich was as a part-time consultant in the beverage sector. Additionally, he served as CFO at XPLANE, where he helped sell the Company to a group in 2010 though he and five other shareholders bought the company back during the summer of 2012 at a discounted rate. Rich also previously served a twelve year tenure at Widmer Brothers Brewing Company, where he was very active in creating controls and reporting capabilities. As the company continued to grow, Rich was instrumental in providing the direction and analysis necessary to pursue new opportunities from new products to mergers and acquisitions. This included the partnership and eventual purchase of Kona Brewing, a minority purchase of Goose Island Brewing out of Chicago and as his final act as an employee of the organization, the merger with Redhook Ale Brewery.
Rich holds a B.S. degree from Miami University in Oxford, Ohio where he was a double major in Accounting and Finance. Rich is active as a board member for a non-profit, Salmon-Safe, plus a board advisory member for Hopworks Urban Brewery (HUB), both of which are located in Portland. In Rich's spare time, he enjoys the outdoors as much as possible with his wife and two daughters. Some of his favorite activities include hiking, backpacking, cycling, skiing or snowboarding and the occasional sailing opportunities.