Robert Nakahara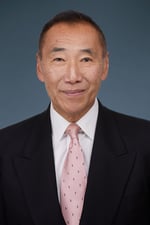 Robert is a dynamic, proven leader with an extensive background in the health care, pharmaceutical, and financial industries. He is valued for his ability to plan and problem solve, and is a creative, ethical leader. Robert delivers strategic planning, process leadership, and corporate governance with enthusiasm and expertise, and is passionate about team building in changing environments.
Robert's past roles have included responsibility for accounting, finance, treasury, investments, human resources, legal, facilities, and operations. He is an excellent communicator, is fluent in Japanese, and brings to the table global, top-tier contacts which can be leveraged to expedite the attainment of business goals.
In his most recent role as Chief Financial Officer for InDemand Interpreting, Inc., a company which serves over 1M patients annually, Robert was instrumental in achieving stellar growth with 4-year revenue compound annual growth rate of over 40%.
In his role as Chief Financial Officer for Washington Health Benefit Exchange (HBE), Robert was awarded over $300M in HHS/CMS federal grants to design, develop and implement Washington's new health insurance marketplace. During his tenure, the organization completed several audits with no findings.
Robert holds an MBA in Finance (Magna Cum Laude) from the University of Puget Sound, and a B.A. in Accounting/Finance/International Business (Cum Laude) from the University of Washington. Robert enjoys speaking nationally and locally for organizations including the Washington State Society of CPAs, State-Based Exchanges, and at the Moss Adams National Healthcare Conference.