Stanislav Zinkov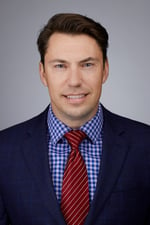 Stanislav is a multi-disciplined senior executive with extensive experience working with and providing leadership to scalable, growth-oriented companies. In his past roles, Stanislav demonstrated the ability to tackle challenging business situations, delivered value-added customer experience, reinvented accounting processes and infrastructures, and directed all functions of an international accounting department. He is passionate about developing team spirit with a growth mindset and is valued for his ability to simplify complicated data to drive efficiency and effectiveness.
Stanislav's broad experience and cross-functional collaboration skills enable him to deliver accurate, timely and actionable financial performance intelligence to board members, investors and ownership teams. Stanislav's experience also includes raising capital and financing debt, and he has a strong background in financial and regulatory compliance, strategic business planning, market feasibility analysis and shareholder engagement. Most recently, as co-founder and CFO of Proactive Health, Stanislav successfully helped the company break even in its first year of operations.
Stanislav holds a Master of Business Administration as well as a BA in finance from Western Washington University. He is a mentor to the Stanford Graduate School of Business Executive Education Program. In addition, he has completed 19 ascents of Mt. Rainier and received a Mislow-Swanson Denali Pro Award for saving two climbers on Mt. Denali during a climbing expedition.