Susanne Savery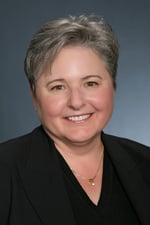 Susanne is a seasoned finance professional with over twenty-five years of experience in a broad range of industries including manufacturing, distributing, construction, retail and biopharmaceuticals. She has significant international accounting expertise as well as consolidations and government contracts experience.
Susanne has directed the accounting, finance and IT functions of many organizations as a full-time employee and as a consultant. She is particularly adept at leading operational improvement initiatives and implementing systems and controls. At Aerojet Rocketdyne (Primex Aerospace), she was a key contributor on the restructuring team that reduced operating costs over $6M by separating three business units into cost effective stand-alone entities while implementing a new ERP system to improve efficiency. At Sarepta Therapeutics, implemented and managing the timekeeping and project cost systems, and was responsible for interfacing each system into the earned value management and financial systems.
Susanne holds a Master of Business Administration degree from Simon Fraser University.