This assessment below is designed to give you insights about your organization's current level of risk in a variety of categories within your business's finance and accounting arenas as compared to industry best practices.
DOWNLOAD OPTIONS:
If you prefer, you can also download the assessment Excel file to your computer here - or as a PDF file to your computer here.
Related Articles:
Financial Risk Assessments - What Are They & Why Your Company Needs One
Authored by Becky Todd is an extensive overview of financial risk assessments with a couple of client examples.
The CEO Email Fraud
Authored by Larry Numata is a true story and emphasizes why risk assessments are so valuable.


We'd Love to Hear from You!

At your convenience, we will be happy to schedule a complimentary consultation to discuss your needs and business challenges.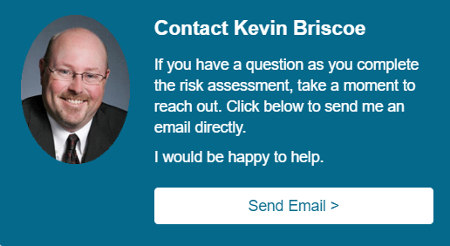 To receive more information, or speak with a CFO Selections® Partner, please complete the information form or contact us directly at 206-686-4480.
You may also contact the locations in Portland or Eastern Washington