Rich Nixon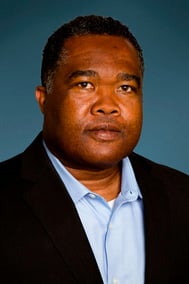 Rich Nixon has over 25 years of experience serving in leadership roles for public, private and PE organizations in various industries, including manufacturing, consumer, high tech, professional services, energy, and more. He is an innovative and highly analytical financial executive with diversified experience in financial planning and analysis, pricing, financial reporting, accounting leadership, financial/economic modeling, treasury management, internal controls, business process re-engineering, and international finance. Rich has strong technical skills as well as a clear executive communication style, which enables him to balance the details with the big picture while presenting at the varied levels within an organization.
Rich serves as an initiative-taking change agent, problem solver, and team leader who enjoys mentoring and coaching others. He excels in fast-paced and challenging environments with a proven history in leading and providing guidance on financial and operational initiatives. He utilizes a global perspective, strategic thinking, influence skills, and an ability to collaborate with offices around the world. A critical part of the role he plays involves developing and leveraging key relationships and demonstrating an elevated level of cultural consciousness, collaboration, flexibility, and creativity in the delivery of all areas of accountability.
At the various companies under Rich's leadership, he has built best-in-class departments and improved EBITDA and the bottom-line by millions of dollars by implementing a KPI driven organization, building and providing the right analytic tools, changing corporate capital structures, and instilling a culture of inquisitiveness when it comes to explaining the numbers.
Rich holds a BS in Finance/Economics from Barry University in Florida and an MBA in Finance from the University of Portland.