Carrie Wilson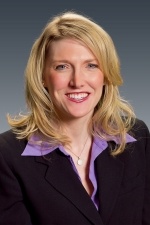 Carrie Wilson is a high-energy, versatile accounting professional with twenty years of experience in both private and public accounting, primarily in the high-tech, manufacturing, and pharmaceutical industries. Her skills include financial reporting, international accounting issues, cost accounting, financial modeling, budgeting, and systems implementation.
Prior to joining CFO Selections for the second time, Carrie served as the Process Improvement Manager at Quantum Corp. While there, she led a large cross functional team of accounting, IT, sales, operations, and software engineers to design and configure a new revenue management software system (Oracle and Softrax). She was responsible for modifying business processes, and writing technical position papers to support ASC 606 accounting standard.
Carrie holds a Bachelor of Arts degree in Business with an emphasis in Accounting from the University of Washington and is a Certified Public Accountant in the State of Washington. In her spare time, she enjoys spending time with her family, cycling, skiing, yoga, and volunteer work with the Bellevue Schools Foundation, Eastgate PTA, and Food Lifeline.