Casey McGarity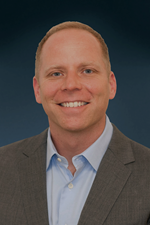 Casey is an accomplished financial and accounting professional with a keen ability to translate the numbers into practical operations and strategic use.
With over 20 years of experience in leadership roles, Casey has built a deep skillset in financial modeling, budgeting, reporting, managerial accounting, tax strategy, business investment planning, and process improvement upon his foundation of engineering, manufacturing, and project management.
Prior to joining CFO Selections, he served 5 years as the CFO of a design-build manufacturer of aerospace, biomedical, and energy production machinery. He oversaw all aspects of the M&A process, resulting in the successful sale and integration with a large multinational firm. Most recently, Casey performed business plan and investor relations work for 2 early-stage SaaS businesses, while also serving as the Treasurer for a Seattle arts-based nonprofit.
Casey earned an MBA at the University of Michigan and B.S. in Control Systems Engineering from the U.S. Naval Academy. He lives on a sternwheeler houseboat on Lake Union, when he isn't skiing, fly fishing, and/or visiting far off lands.