Gerard Hranek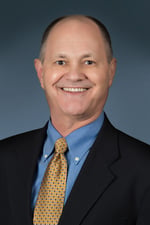 Gerard is a results-driven finance and operations executive with over thirty years of leadership experience in organizations ranging in size from start-ups to large multinational corporations. He recently created and managed the financial and operational infrastructure for two early-stage technology corporations that underpinned successful revenue growth at bootstrap costs. He has experience leading global risk, compliance, and change management programs in software, telecommunications, and healthcare corporations.
Before joining CFO Selections, Gerard spent two years overseeing finance turn-around operations of a financial services software company. He was responsible for managing an $800k investment raise, rebranding the organization, and creating new products and financial models. Prior to that, he spent two years creating and managing the financial and operational infrastructure of a security software startup company.
Gerard holds an MBA from Santa Clara University with a concentration in strategy, and a Bachelor of Science degree in engineering from Cal Poly, San Luis Obispo. He is a former Treasurer of The Executive Network of Seattle. Gerard lives in Woodinville, Washington, and enjoys spending time with his five grandchildren. He also enjoys playing music, and operates a small recording studio.