Jamie Cook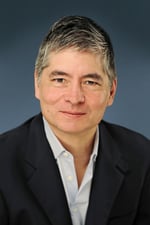 Jamie is a seasoned finance and accounting professional with extensive experience with small to mid-size companies in providing accurate financial reporting and analysis to help them thoroughly understand their business' financial health. In addition, he has experience providing financial modeling and strategies to evaluate and support company growth opportunities. He is a strong leader in accounting operations, financial modeling, banking/investor relations, and human resources.
Prior to joining CFO Selections, Jamie served as a Consulting CFO for various local clients. He has experience in real estate, property development and management, hospitality, technology, and energy. As a Consulting CFO, Jamie established accounting policies and procedures, developed cash flow management processes, prepared and implemented business plans for new ventures, and identified and implemented ERP systems. Additionally, he provided strategic guidance on investment pro forma modeling and analysis, due diligence for M&A activities, and identified operating and capital expenditure savings.
Jamie holds a Bachelor of Science in Finance and Accounting from the University of Nevada.