Jamie Peters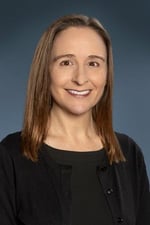 Jamie brings a unique blend of accounting and recruiting experience to CFO Selections. She began her career in public accounting at Arthur Andersen. Her clients ranged from large, Fortune 500 companies such as Costco Wholesale to up-and-coming technology companies like VoiceStream (now T-Mobile). Later, she went to work for AT&T Wireless as a Senior Accountant in the Controller's Group.
Discovering that her passion lies in helping people and learning what makes them tick, she transitioned into HR and became a Corporate Recruiter, hiring for all levels within the CFO's organization at AT&T Wireless. She's been a Recruiting Consultant since 2006, recruiting for companies such as Microsoft, T-Mobile and Harbor Wholesale. Her primary area of expertise has been Accounting and Finance but she has also recruited for Technology and Marketing positions.
Jamie holds a Bachelor of Arts in Business Administration with a concentration in Accounting from Seattle University where she graduated magna cum laude. She enjoys giving back to the community through volunteer work in the public schools and has served on the Board of Directors as Treasurer for Generation Joy Foundation, which provides educational materials to children in South Africa.
Jamie is a native Seattleite now living in Olympia with her husband, son, and their beloved beagle, Bogey.