Mark Detillion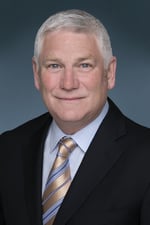 Mark is a senior financial executive with extensive experience spanning all functional areas of accounting, finance, sales, marketing, operations, and information technology. He has an integrity based leadership style characterized by dedicated hard work, roll-up your sleeves and lead by example mentality.
He has a proven track record of planning and executing comprehensive profitability and performance improvement plans delivering increased shareholder value via successful turnarounds in fast-paced/high-growth environments.
Starting his career with Holland America Lines, Mark served a long tenure within the organization in different roles with increasing responsibility, ending as the Director of Finance over a $350M operating unit. After that, Mark was the CFO at a few well-known Northwest based transportation and hospitality organizations such as Shilo Inns, Cruise West, and Windstar Cruises. Immediately prior to joining CFO Selections, Mark served as the CFO at DriveShop. While there he developed and implemented a robust financial reporting and strategic planning process to support fast paced growth (50%/$18M increase) over three years.
Mark holds a Bachelor of Arts in Accounting from the University of Washington. Born and raised in Washington he enjoys fishing, skiing, golfing, and traveling the world with his wife.