Scott Bly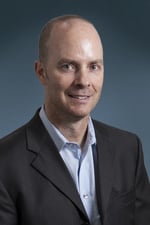 Scott Bly is a senior finance and accounting executive with more than 20 years of experience and a passion for helping small businesses grow into the organizations that they aspire and desire to be. He enjoys taking an owner's vision and seeing it blossom through the accounting, finance and operations arms of the business. He has a proven track record of building successful accounting and finance teams through talent acquisition and development, policy and procedures, reporting and budgeting, while leveraging technology to bring a vision to fruition.
Prior to joining CFO Selections, Scott was the Controller at The Bartell Drug Co. Additionally, he previously served as the CFO of Oso Lumber, eventually leading the company through a successful sale during tough economic times. He has experience with high growth organizations, and is a key contributor on ERP and systems implementations to help move companies to the next level.
Scott holds a Bachelor of Arts in Management with an emphasis in Accounting from Goucher College. Originally from Vermont, he moved to the Seattle area in 1996. He resides in West Seattle with his wife and son. He is an avid mountain biker and is a member of the Alki Velo Club. He and his family love traveling to Vancouver and Whistler, British Columbia.