Stanislav Zinkov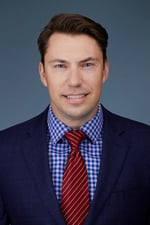 Stanislav is a multi-disciplined senior executive with extensive experience in growth-oriented companies. In his past roles, Stanislav demonstrated the ability to partner with C-suite executives to articulate financial and people strategies, tackle challenging business situations, deliver value-added customer experience, reinvent accounting processes and infrastructures, and direct all functions of an international accounting department. He is passionate about developing team spirit with a growth mindset and is valued for his ability to simplify complicated data to drive efficiency and effectiveness.
Stanislav's broad experience and cross-functional collaboration skills enable him to deliver accurate, timely, and actionable financial performance intelligence to board members, investors, and ownership teams. He has raised capital and financing debt, and has a strong background in financial and regulatory compliance, strategic business planning, market feasibility analysis, and shareholder engagement. Most recently, as a turnaround CFO, Stanislav successfully helped lead a multi-location healthcare company through the COVID-19 pandemic while managing a $50M P&L and 660 FTEs.
Stanislav holds a Master of Business Administration as well as a BA in finance from Western Washington University. He is a mentor to CEOs at the Stanford Graduate School of Business Executive Education Program. In addition, he has completed 19 ascents of Mt. Rainier and received a Mislow-Swanson Denali Pro Award for saving two climbers on Mt. Denali.