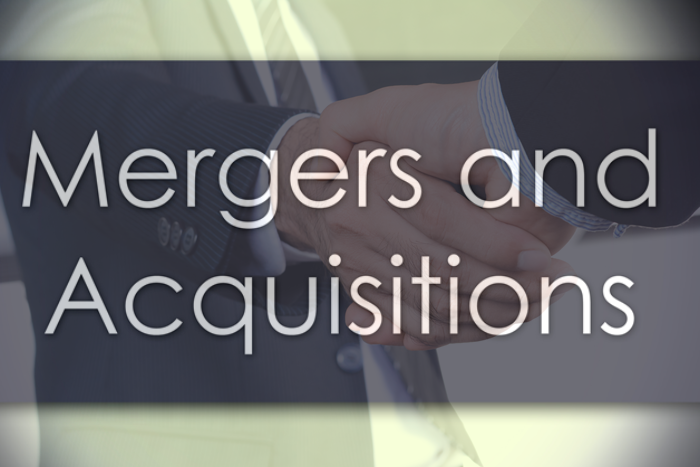 Preparation, and expert guidance are key for a successful middle-market business transaction.
READY OR NOT?
Owners and CEOs of middle-market companies may encounter a business acquisition or divestiture opportunity without the benefit of prior transaction experience. Likewise, such organizations may be supported by a finance and accounting function that has not participated in the purchase or sale of a business.
While investment bankers and other advisors are well-positioned to initiate transactions, and provide guidance throughout the process, the company's own management team – particularly in the area of finance and accounting – may need to be augmented by additional deal-experienced resources.
The assessment by a first-time buyer or seller of the transaction-readiness of its finance and accounting resources is an important step toward achieving the objective of accelerating the completion of a transaction while minimizing the disruption of the underlying business.
The sections that follow identify a number of concepts a first-time middle market buyer or seller may wish to consider in assessing its level of preparedness for a transaction.
TRANSACTION STRUCTURE AND PROCESS
A company CEO or owner embarking on either a business acquisition or sale should possess at least a general understanding of critical transaction areas and considerations.
Stock versus Asset Sale
For example, in terms of transaction structure, buyers generally prefer an asset purchase as this will allow them to step-up the basis of the acquired assets and generate higher future tax deductions.
Sellers, on the other hand, usually prefer a stock sale in order to minimize the resultant tax liability.
Purchase Price Considerations
The terms of sale may include either an earn-out or a deferral of a portion of the purchase price. An advance assessment of the company's position - particularly on the part of the seller – is reasonably important.
Deal Documents
In terms of process and documentation, an understanding of the role played by the Letter of Intent or Term Sheet and the corresponding required content is helpful in paving the way for the due diligence process as well as establishing the framework for the Purchase and Sale Agreement.
From a seller's perspective, an in-depth knowledge of the company's financial, legal and operational structure can be very helpful in tailoring the otherwise boiler-plate representations and warranties that will comprise a portion of the Purchase and Sale Agreement.
An additional process consideration is the amount of post-due diligence time and effort required to complete the transaction.
In the sale of many businesses, a significant amount of documentation either directly or indirectly forms part of the Purchase and Sale Agreement and must therefore be compiled and organized in order to finalize the transaction. This represents another area where the presence of finance and accounting resources with prior transaction experience may be of great benefit in consummating a transaction.
FINANCIAL BUYERS
Investment Focus
A financial buyer is usually a private equity firm looking for a return on funds provided by its investors. As such, the financial buyer generally employs reasonably specific business valuation criteria and is unlikely to pursue a business with volatile or below average financial performance.
Financial buyers pay particular attention to the strength of the business model, quality of management, competitive positioning and the sustainability of profits and cash flows. Many financial buyers go into a transaction with some form of holding period in mind, after which they intend to exit the investment through sale to another investor or a strategic buyer.
Transaction Approach
Financial buyers often employ outside consultants to perform pre-acquisition due diligence in areas such as accounting, tax, risk management, employee benefits and information technology.
Because financial buyers almost always employ a formal, disciplined and detailed approach to their due diligence, a seller's management team – in particular its finance and accounting staff – must be well-organized and possess the bandwidth to effectively respond to data requests and analytical inquiries while continuing to support ongoing business operations.
STRATEGIC BUYERS
Deal Motivation
Strategic buyers are generally companies in the same or a complementary industry as the seller who are looking to profitably expand their operations through business acquisitions.
While financial performance and anticipated returns are often key considerations to strategic buyers, "strategic fit" and potential operational synergies often provide a greater impetus to complete a transaction. In particular, the strategic buyer is likely to focus on its ability to sustain or expand the seller's revenue stream while eliminating the portion of the seller's cost structure that duplicates resources the buyer already possesses.
Cost Reductions
Reducing or eliminating the seller's overhead after the acquisition is often a critical operational synergy and means the acquired business will likely see staff layoffs once the transaction has been completed. Sale to a strategic buyer may therefore bring with it an element of uncertainty or instability in the seller's workforce with which the seller must be prepared to deal.
FINANCE AND ACCOUNTING SUPPORT –

BUY SIDE
Support Objectives
Buyers often employ deal-experienced finance and accounting resources to provide the analysis aimed at confirming that the deal is the right decision at the right price.
This support, and the resulting transaction documentation, can be useful in addressing the concerns of the buyer's stakeholders who often exert scrutiny regarding acquisitions.
Buy side financial resources will analyze the interrelationship between historical and projected future financial performance in order to enable the buyer to focus on deal drivers that pose the most investment risk or opportunity for return
Tasks and Tools
This support group will employ tools such as a detailed trailing 12-month trend analyses that overlay historical results on top of projected future performance and can provide a roadmap to potential transaction landmines or post-transaction value creation opportunities.
> Specific tasks taken on by the financial transaction support team include:
Profitability analysis by business segment, customer, product, or service, which is often fundamental to supporting the buyer's investment thesis
Identification or confirmation of synergies that may be employed in strategic business modeling
Evaluating a potential acquisition's financial reporting systems
Laying the groundwork to determine the financial statement impact including accounting policy and purchase accounting analysis
Enabling an understanding of all liabilities, on and off the balance sheet, as well as the quality of the assets which may be critical in arriving at a final purchase price for an acquisition
FINANCE AND ACCOUNTING SUPPORT –

SELL SIDE
Seller Motivation
Middle market business dispositions often involve an ownership group that is looking to monetize all or part of its investment. In addition, a founder or family-owned company may be looking to fund retirement, support future generations or find a partner who will protect the legacy of the business.
A business owner with no prior transaction experience is likely unaware of the resources required to accelerate the transaction close and simultaneously minimize business disruptions.
Support Objectives
The right finance resource can assist ownership in evaluating divestiture risks and rewards and prepare them to execute the transaction.
Sell side finance and accounting support includes assisting ownership to prepare for the transaction process and identifying exposure areas to avoid or reduce value erosion. But as much as anything, the finance transaction support resource is critical in guiding the seller's due diligence process as further discussed below.
ACQUIRER DUE DILIGENCE
Resource Assessment
A company considering expanding through business acquisition must assess the ability of its internal staff to perform the level of meaningful due diligence required to ensure the acquisition makes financial and strategic sense and represents the best use of the company's resources.
Organizations that successfully perform their own due diligence generally possess staff with significant prior transaction experience and skills including the analytical and communication abilities required to summarize findings in a manner that allows for informed and well-supported decision making.
Information Needs
Formulating data requests, performing analysis and follow up and communicating with the target company's key staff while respecting the seller's confidentiality requirements and operating under time constraints is a balancing act many middle market buyers have difficulty pulling off.
A business with outside investors or a board of directors will usually need to justify the rationale for the acquisition through the effective summarization of the detailed due diligence performed.
Lenders may also take a keen interest in the results of the acquisition due diligence. For instance, any measures the buyer took in validating the target's cash flow as well as assessing the seller's assets that may be used as collateral supporting a loan such as accounts receivable and inventory.
SELLER DUE DILIGENCE
Success Factors
Absent prior transaction experience, it is difficult for a business owner to anticipate and plan for the effort required deal with the operational disruption brought about by the objective of completing a sale on a timely basis. The probability of finalizing a sale in an efficient manner is directly tied to the seller's ability to "manage" the due diligence process.
From a finance and accounting standpoint, companies that are best prepared to undergo a sale transaction possess experienced, highly competent staff, very clean books and records (including audited or reviewed financial statements) comprehensive budgets and financial forecasts and well-organized, accurate and timely management and operational information.
Data Management
In most transactions, the seller will be required to populate a data room with a wide variety of documents including financial data, contracts and agreements, legal and corporate governance documents, insurance and employee benefits data and a significant amount of operational information.
The seller's finance and accounting function often assumes responsibility for populating and managing the contents of the data room.
Often, the seller's management team will simultaneously be dealing with requests from its own investment banker, the buyer's transaction team, and the buyer's due diligence consultants while at the same time managing responses to be provided by its own advisors (such as accounting, tax, and legal service providers).
Pitfalls and Risk Areas
Nothing slows down a transaction more than the seller's inability to produce the information required by the buyer's due diligence objectives. No matter how much data is provided, the seller will almost inevitably ask for more information, including analyses that the seller may not have previously prepared.
The seller's staff must therefore be both responsive and judicious in dealing with data requests. Specifically, if a request is made for data the company has not prepared in the past, the seller must clearly understand why this data is being requested, what its significance to the transaction is and what the implications for the transaction are if it remains unavailable.
THE PREPARED SELLER
Self-Analysis
In addition to the considerations previously mentioned, businesses that are well-prepared for a potential sale generally display a number of other characteristics.
For example, a company that is well-prepared for a sale transaction has effectively performed its own "quality of earnings" analysis enabling it to substantiate the business value in advance of due diligence.
This would include an analysis of one-time or non-recurring items – both positive and negative – that allows for the calculation of "Normalized EBITDA," a critical transaction metric.
Since buy side due diligence often utilizes trend analysis – particularly trailing 12-month trends – the well-prepared seller will have already performed its own such analysis in order to be able to respond to the corresponding due diligence inquiries.
Customer Issues
Business acquirers, particularly financial buyers, are often made nervous by significant customer concentration. In such cases, the ability to demonstrate consistent volumes and a high level of customer satisfaction from key customers can be useful in addressing these concerns.
Partial Divestitures
If a company is looking to divest a portion of its operations, (a "spin-off") it is essential that the finance and accounting team can produce accurate historical stand-alone financial data for the segment to be disposed. The term often employed for this type of financial data is a "carve-out" and ideally, it would include a P&L, balance sheet and cash flow statement.
Whether you are the seller or buyer in a business transaction, your objective of completing a successful transaction is the same. Preparation, information and expert guidance are keys to achieving that goal.
CFO Selections provides expert financial and accounting resources to assist buyers, sellers, and advisors throughout the M&A process. Contact us here.