ABOUT CFO SELECTIONS
We do one thing better than anyone else in the West: we bring the best senior financial and accounting talent to your business. Whether you need a part-time resource, an interim consultant, project staffing, or a permanent placement, you can count on us for the right solution at the right time.
CFO Selections® LLC is a regional professional services firm offering scalable, customized solutions from strategy and leadership through exacting project execution. We are a "hands-on" provider not afraid to roll up our sleeves and dig in. Our comprehensive blend of interim executives, financial consulting, project staffing and executive search can address your specific situation and ensures you pay for only what you need.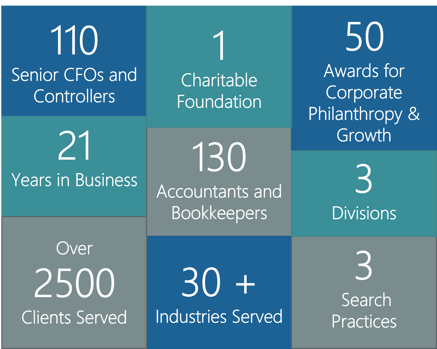 CFO Selections® executives are seasoned operational leaders who have done the job before. We know how to identify the key issues to your company, prioritize them for you, and execute for results that are measurable.
CFO Selections is guided by our core values of Integrity, Balance, Equity, and Philanthropy. We live these values. They are an integral part of all that we say and do.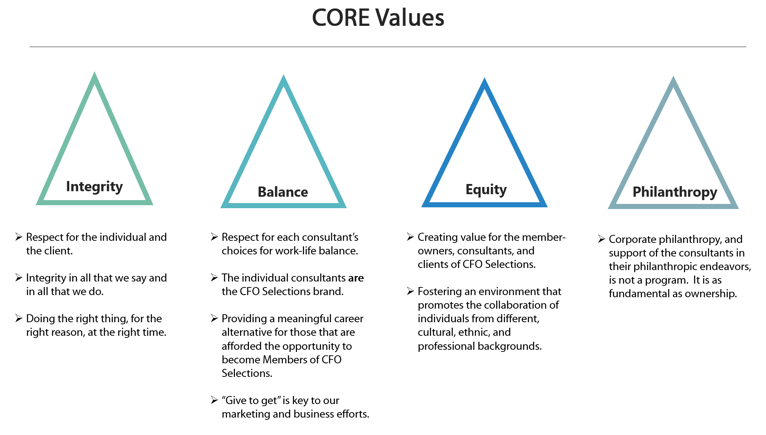 Contact us today for a no charge, no-obligation assessment of your needs.