EXECUTIVE SEARCH SERVICES
CFO Selections® is a retained search firm specializing in the placement of executive, senior, and middle management team leaders exclusively in the areas of accounting and finance.
We work with all industries and with organizations ranging in size from small, emerging companies to Fortune 500 firms, both privately and publicly held and not-for-profit.
Our commitment to focusing solely in the areas of accounting and finance ensures we understand the specific requirements of a senior finance and accounting leader.
At CFO Selections we strive to overcome the historical privilege which has resulted in inequitable circumstances for people who are different, by providing candidates from diverse backgrounds and equitable opportunity for all in our recruiting process. In this way, we support our clients' goals of creating stronger, richer and more sustainable organizations with diverse and inclusive teams.
A retained search is a partnership between our firm and the client formed to hire the best CFO or Controller for the client's unique situation.
Our search fee is paid in installments while performing our services, from the signing of the search contract through the hiring of the candidate. Every search follows the same process; understand the client's business, find candidates, evaluate candidates, and assist the client in hiring a candidate.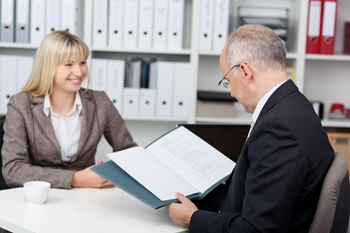 We view the ideal placement to be as much art as it is science, thus each search is conducted following the same process, but we apply our decades of business experience in seeking and evaluating candidates that are the unique match for our client.
We consistently succeed because we understand the role of the CFO and Controller and we listen and provide advice to our clients. We also listen to candidates to determine what makes them the match for a particular client.
Contact us today for a no charge, no-obligation assessment of your needs.