The CFOS Foundation invests in Nonprofits that support youth and families impacted by foster and kinship care within the communities CFO Selections serves.
THE CFOS FOUNDATION BOARD
The CFOS Foundation is directed by a ten-person community-controlled advisory board, eight of which are community leaders, and two of which are CFOS representatives. The board is solely responsible for assessing grant applications and making grant recommendations to The Seattle Foundation, and is governed by a code of ethics.
-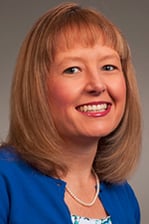 Candi Avery
Board Chair
Candi Avery, CPA, is an audit principal at Clark Nuber P.S. a large local accounting firm located in Bellevue, Washington. She has 18 years of experience focused exclusively on providing audit and consulting services to the not-for-profit sector. She routinely speaks on complex accounting issues, policies and procedures, federal grant compliance, enterprise risk management, and board governance topics.
Candi is a popular instructor for Not-for-Profit Basics workshops, and she routinely speaks at seminars geared to the not-for-profit professional.
Candi is a member of the Fred Hutch planned giving advisory committee and has previously served on the Washington Chapter of the Association of Fundraising Professional's board as its Treasurer. She also currently serves on the planning committee for the AICPA National Governmental and Not-For-Profit Training Program Conference.
Candi received her Bachelor's degree in accounting from Western Washington University and is a member of Leadership Tomorrow Class of 2016. She lives in Maple Valley with her husband and two active boys who enjoy baseball, boating and traveling to warm places.
-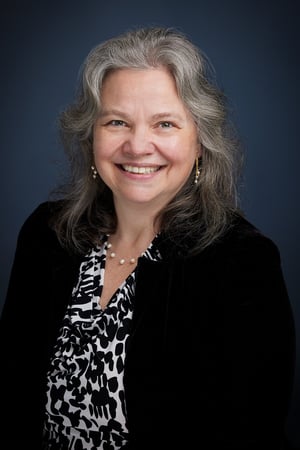 Amy Wooden
Amy's career spans 35 years and includes experience in retail, SaaS, agriculture, non-profits, and a variety of other industries. Her comprehensive experience in administration and accounting, along with her HR and IT background, provide well-rounded expertise for her consulting practice. Focusing on small businesses and non-profits, Amy excels in creative problem solving, accounting operations, implementing internal controls, and effective team building. Her management positions demonstrate an outstanding ability to provide effective leadership in increasing profitable growth.
Amy worked for 13 years in administration and human resources at a national membership non-profit in Washington, DC, before moving into the retail sales & services sector, where she transitioned to a financial leadership role. On returning to Oregon, she worked in several different industries, building expertise, before coming to CFO Selections.
Amy earned her BA in English from the University of Oregon, and Master's degrees in non-profit management and business administration at the University of Maryland. She currently serves as the Board Secretary for the Santiam Heritage Foundation, and has served on a number of Boards of Directors at various organizations over the years. In her spare time, she enjoys helping others with tax prep and working in her garden.
-
Sue Sander
Secretary
Sue Sander is an Environmental Protection Specialist for Leidos Corporation/Federal Aviation Association Reports for Airport expansion projects in the US. She is also the President of ATI, a Renewable Energy Consulting company in the NW. In the past, Sue was also the former president of Shapiro and Associates, Inc., and was responsible for management and direction of the Northwest's largest environmental firm. Sue continues to provide expertise in the fields of business management, financial administration, human resources, marketing, and sustainability/climate change prevention.
Sue is honored to have been one of the initial CFOS Board Members and supported its incredible commitment to help Nonprofits Organizations and currently Foster Care Children/Families/Organization in the Pacific Northwest.
She previously served on the Board for the Seattle Aquarium and Bellevue Art Museum, and currently serving on the following Boards: Bellevue School District's Ski School Program, Somerset Community Association, Institute for Energy Resource Management (IERM will help to develop US/ Worldwide Renewable Energy and Resource Management Facilities (e.g., Waste-to-Energy, Plastic/Sewage Sludge Incineration Facilities that produce Energy and Clean Air Emissions).
Sue earned a Bachelor of Science in Biology from Western Washington University and an MBA from the University of Puget Sound. In addition, Sue and her family have grown up in the Bellevue area and enjoy being in the Pacific Northwest every day!
-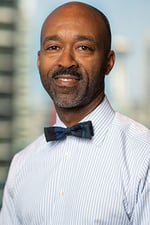 Cedric Davis
Cedric works as a trusted partner to help philanthropists build relationships and bridge their passions with critical community needs.
From families to nonprofits to businesses, Cedric works with a wide variety of philanthropists to ensure they receive a personal approach to their community impact.

Personal Philanthropic Interests and Passions:
Education, mentorship and youth development
Preventing gun violence and vigilantism
Foster care
Cedric brings expertise in sales, marketing and consulting. He previously managed national partnerships at Casey Family Programs, a foundation focused on improving child welfare.
An active community member, Cedric currently serves as an advisor with Mentoring Urban Students & Teens, as a Board Director with Mothers for Justice United and as a Trustee with Seattle Pacific University and also works at Seattle Foundation.
Cedric enjoys time with family, playing golf and capoeira.
-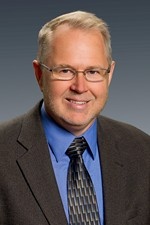 Jerry Heemstra
Jerry Heemstra is an accounting and finance professional with over 30 years of experience in leading accounting teams, mergers and acquisitions, budget and planning processes and development, working with boards of directors, multi-company integration, financial reporting, credit management, forecasting, debt compliance, and economic research. He has a background in federal and multi-state tax issues, employee benefits, and successfully managing complex projects including software development and conversion initiatives.
Jerry is a CGMA (Chartered Global Management Accountant) and has an Executive MBA from the University of Iowa and a B. A. in Business/Economics from Northwestern College. When he's not working, Jerry is involved in his church and also enjoys backpacking, hiking the Cascade and Olympic mountains, bicycling, and downhill skiing.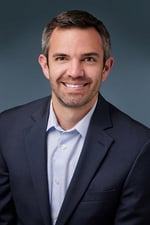 Todd Kimball
Treasurer
Todd Kimball is a senior accounting professional with over 15 years of experience in the non-profit and government sectors. His expertise has generated a consistent track record of finance and accounting solutions that work. He excels at solving the most challenging not-for-profit accounting issues, creating process efficiencies, motivating and utilizing staff to their full potential, implementing internal controls and providing sound technical expertise to move organizations forward.
As a Partner with CFO Selections, Todd leads the non-profit practice in Oregon and SW Washington.
Beginning his career as an auditor with the Oregon Audits Division and Moss Adams, Todd then became the Assistant Controller at Mercy Corps. Since joining CFO Selections in 2014, Todd has worked with over 20 non-profits as a fractional CFO, taking on challenging accounting projects and performing financial assessments.
Todd is an Oregon state Certified Public Accountant and a graduate of George Fox University with a BA in Accounting and Finance. When he is not focused on his many philanthropic endeavors, he enjoys traveling to faraway places, skiing on snow and water, and grilling in the backyard.
Robin Rothe
When asked, Robin defines her professional career in three segments, all of which were centered around vulnerable children. Robin received her undergraduate and master's in special education from Bloomsburg University and Mansfield University in Pennsylvania. The first phase of Robin's career phase covered eleven years in teaching and administration in the public schools of Pennsylvania and New Jersey. During her time in New Jersey, Robin was on the Board of Directors of The ARC of Morris County, New Jersey where she created a summer program for young children with special needs. She was also an adjunct instructor of special education at Centenary College in Hackettstown, New Jersey.
The second phase of Robin's career took her into the business world through an educational publishing company as a sales representative in Pennsylvania and New Jersey. Within three years, she was promoted to National Sales Manager and relocated to the company's corporate headquarters in Dallas, Texas area where she was lived for 9 years. She was responsible for the hiring, training and management of the national sales force that included extensive travel throughout the United States, Canada and Mexico. Robin eventually assumed additional marketing responsibilities. When the company was sold in 1993, she was recruited to join another educational publishing company with corporate headquarters in Bothell, Washington. Hired to develop a marketing department, Robin relocated to the Pacific Northwest to become Vice of Marketing with additional sales management responsibilities covering the Mid- Atlantic Region and Canada. Robin served on the Board of Directors for Books for Kids, a nonprofit children's literacy organization based in Seattle, Washington.
Retiring from educational publishing after sixteen years when the company was sold to the Tribune Company, Robin's interests led her in to philanthropy and the nonprofit sector. She returned to graduate school at Seattle University for a second Masters in Non-Profit Leadership. Robin held a management position with a private charitable foundation and became involved with several non-profits serving vulnerable children. For nine years, Robin was a partner of Social Venture Partners, a member of Philanthropy Northwest, and was a volunteer for Hopelink for six years. While a resident of Mill Creek, she served on the Arts Advisory Council for the city of Mill Creek.
With more than 20 years of experience in the nonprofit sector, Robin currently serves on several nonprofit boards including a leadership role as a Board Secretary for Kindering, a neurodevelopmental center helping infants and children with special needs. Robin is the Managing Trustee of a private charitable foundation, is a Board Trustee of the Bellevue Art Museum, volunteers with a local woman's shelter, with Meals on Wheels, and serves on the Advisory Board of the CFOS Foundation.
Former leadership roles included serving on Amara's Board of Directors for thirteen plus years (including three as Board Chair). Amara is a 100-year-old nonprofit agency supporting children and their families involved with the child welfare system.
Robin has lived in the Pacific Northwest for 28 years and resident of Kirkland, Washington.