THE CFOS FOUNDATION BOARD
The CFOS Foundation is directed by a ten-person community-controlled advisory board, eight of which are community leaders, and two of which are CFOS representatives. The board is solely responsible for assessing grant applications and making grant recommendations to The Seattle Foundation, and is governed by a code of ethics.
-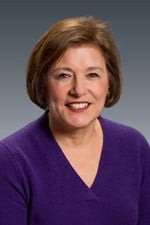 Mimi Siegel
Board Chair
Since 1978, Mimi Siegel has served as executive director of Kindering, a nonprofit neurodevelopmental center helping infants and children with special needs. Kindering is one of the largest and most comprehensive centers in the US; its work has been honored locally and nationally.
Mimi has published several articles regarding early intervention, therapeutic child care, and foster care. She is a founding member and past chairperson of the Early Childhood Development Association of Washington.
Mimi chaired strategic planning and external relations efforts for the board of Amara. She has served on the board of trustees of Intiman Theatre (Vice-President and Chair of Strategic Planning as well as on the Artistic Director Search Committee), and United Way of King County Eastside Community Council. She was also a member of the City of Bellevue Downtown Implementation Plan Community Advisory Council. Mimi joined the board of Social Venture Partners in 2008.
Mimi is a graduate of the University of Wisconsin (BA history) and Case Western Reserve University (MA history). She is married to Martin Siegel, MD, and has two adult children, Elizabeth and Marc.
-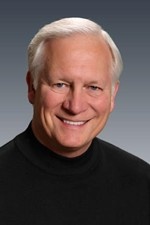 Bill Baldwin
Bill Baldwin is the founder and CEO of Baldwin Resource Group, Inc. (BRG), now a member company of The Partners Group. BRG is a diversified professional service company that provides business consulting, risk management, and insurance. He has held a variety of positions, primarily in the insurance industry.
In addition to BRG, Bill has served as the president of Washington Policy Center, a nonprofit think tank. He serves on community boards and committees for education at Seattle Pacific University and Washington State University.
Bill has lived in Washington since 1966, married for over 30 years, with two children and two grandchildren.
-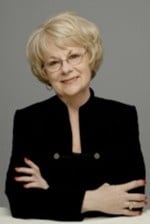 Sheri Ferguson
Sheri Ferguson is a founding partner of Accounting Solutions Partners, LLC. ASP has been providing accounting and bookkeeping services to small and midsize companies since 2006. She has served on the board of CFOS Foundation since 2010 and has been a partner at CFO Selections, LLC since 2013.
Sheri has over thirty years of experience in accounting and financial services. She has successfully owned and managed three accounting services companies in both eastern and western Washington. Accounting Solutions Partner's team of 24 professionals currently has many satisfied clients in multiple industries including professional services, start-up technology, e-commerce, construction, non-profit, and healthcare.
In addition to her extensive experience in accounting, both as a manager and a bookkeeper, Sheri has held both a securities and insurance license working with New York Life, Mass Mutual and AXA Financial.
Sheri is passionate about volunteering and has worked with World Vision, Vine Maple Place, and Westminster Chapel. In her free time she enjoys traveling, cooking, yoga, and spending time with her five grandchildren.
-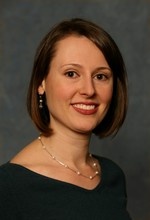 Allison Peake Parker
Allison Parker is a philanthropic advisor with The Seattle Foundation. She has worked closely with the CFOS Foundation, since it was established as a donor advised fund at The Seattle Foundation in 2008, to help develop the framework for the CFOS Foundation's grant making.
Allison is a Certified Fund Raising Executive (CFRE) and has worked with nonprofit organizations in various capacities for more than 10 years. For the past five years at The Seattle Foundation, she has served as a program officer, scholarship program manager, and philanthropic advisor. She now dedicates her time to supporting philanthropic families, individuals, and companies.
In addition to the CFOS Foundation, she serves on the Shemanski Foundation Advisory Committee. Allison chaired the Washington Scholarship Coalition, a public-private partnership, when it developed and launched the online scholarship matching site www.theWashBoard.org.
Previous roles include volunteering for the United Way of King County's 'Out of the Rain' impact council and working for U.S. Senator Patty Murray as Community Outreach Representative and Grants Coordinator.
Allison holds a Bachelor of Arts in Political Science and a Certificate in Fundraising Management, both from the University of Washington. She lives in Ballard with her husband and son and enjoys spending time outdoors.
-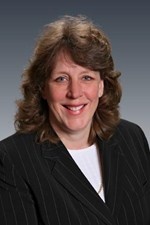 Sue Sander
Secretary
Sue Sander is the Regional Director for Normandeau Associates, Inc. In addition, she was the former president of Shapiro and Associates, Inc., and was responsible for management and direction of the Northwest's largest environmental firm. Her background encompasses studies in the fields of management, financial administration, marketing, sustainability, and natural resources/planning studies.
Her involvement in a wide range of public and private sector projects includes: environmental management services, ecological restoration commercial/industrial and residential projects, and infrastructure/ transportation/ energy projects. She is also currently serving as the Chairman for Normandeau's ESOP Advisory Committee and the Bellevue School District's Ski School Program.
Under Sue's direction, Shapiro and Associates was awarded Employer of the Year by Women in Transportation Seminar, Seattle-Small Business, King County-Woman-Owned Business Enterprise, and Sound Transit Employer of the Year. She has also been awarded the Washington Business Person and US Business Person of the Year by the US Business Advisory Council.
Sue holds a BS degree in Biology from Western Washington University and an MBA from the University of Puget Sound. In addition, Sue and her family have grown up in the Bellevue area and enjoy being in the Pacific Northwest every day!
-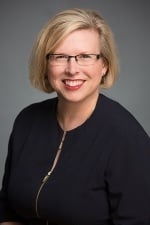 Derenda Timmons Schubert
Derenda Timmons Schubert has been the Executive Director of Bridge Meadows since 2007. Bridge Meadows is a nonprofit organization that focuses on developing and sustaining intergenerational neighborhoods for adoptive families of foster children that promote permanency, community, and caring relationships, while offering safety and meaningful purpose in the daily lives of older adults.
Prior to Bridge Meadows, Derenda was with Trillium Family Services for almost ten years, serving in positions such as Chief External Affairs Officer and Chief Operating Officer. Trillium is one of Oregon's largest nonprofit organizations devoted to children's mental health, providing services ranging from in-home to hospital level care including school-based services, crisis services, alternative education, and therapeutic foster care. Before joining Trillium, Derenda was a practicing psychologist and clinician in the greater Portland area.
Derenda holds a PhD in Clinical Psychology from DePaul University, a Master of Arts from the Clinical Child Psychology Program at DePaul University and a Bachelor of Arts in Psychology from Purdue University.
She is an Advisory Member to the Sara Start Fund, a Former Board Member of the Coalition for Equal Access for Girls and a Former Member of the Board of Directors for the Autistic Children's Activity Program. Currently, she is a Commissioner on the Oregon Volunteers Commission.
-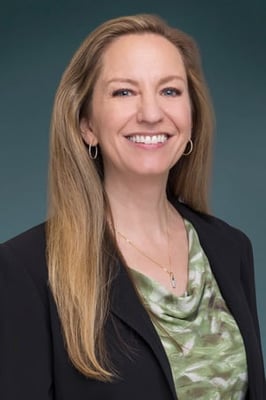 Becky Todd
Becky Todd is an experienced financial leader with over 20 years of experience in a diverse set of industries including aviation, software, retail, and nonprofits. She has extensive expertise helping small to mid-size companies gain control over their accounting/finance operations and apply their financial assets, smartly and strategically, to support the accomplishment of key corporate objectives.
In addition to her deep technical accounting background, Becky has the ability to oversee multiple other departments including Operations, HR, Payroll, and Information Technology. Becky has a passion for helping companies strengthen their finance organizations and position themselves for future growth.
Becky holds a Bachelor of Arts in Business Administration (Accounting) from the University of Washington. She and her husband reside in Kent, WA and she enjoys travel, cooking, and bike riding.
-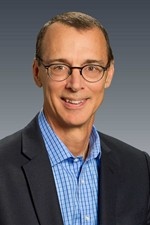 Thomas L. Varga
Tom Varga is the founder, CFO, and former managing partner of CFO Selections, a finance and accounting professional services firm headquartered in Bellevue WA. Prior to founding CFO Selections in 2002, Tom served as president of 1NService, Inc. a national alliance of network technology and security companies. He has also held COO and CFO positions for Northwest Nexus and Peopleware.
In addition to his board work with the CFOS foundation, he serves on the board of The Mountaineers, a local group with a mission to enrich the community by helping people explore, conserve, learn about, and enjoy the lands and waters of the Pacific Northwest. He has also formerly been a director of Spiritwood Assisted Living, a director and treasurer of the Lutheran Outdoor Ministries Association, a board member of the finance committee of Seattle SCORES, a director and treasurer of the Northwest Student Exchange (a nonprofit international high school exchange organization), and a finance committee member at the Bellevue Arts Museum.
In 2009, he was a finalist in the Ernst and Young Entrepreneur of the Year Program for the Pacific Northwest.
Tom grew up in Cleveland, where he was raised by Hungarian immigrant parents. He earned his BS degree in Business Finance from John Carroll University in Cleveland and his MBA from the University of Notre Dame.
Tom moved to the Pacific Northwest in 1994 and lives with his family in Seattle, where he enjoys mountain climbing and teaching mountaineering.
-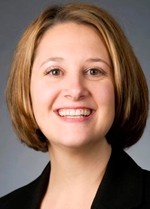 Erin Welch
Treasurer
Erin Welch, CPA, is a partner at Jacobson Jarvis and Co, PLLC. She has worked as a consultant and auditor at a variety of nonprofit organizations for over 13 years.
In her work life, she conducts financial health assessments, assists clients with board communications, facilitates board trainings and helps clients develop internal control programs and other processes.
Erin is the author of numerous articles and presentations related to nonprofit accounting, including "Speed Reading Nonprofit Financial Statements" and "What Board Members Need to Know about Not-for-Profit Finance and Accounting."
She lives in Kenmore with her husband and daughter, serves on the board of the Mockingbird Society, and is a volunteer trainer with the United Way of King County, Seattle Works, and Washington Nonprofits.
-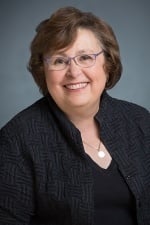 Carol Wire
Carol Wire is the Associate Executive Director of Dress for Success Oregon, a nonprofit that focuses on job procurement and retention for low income women. Prior to Dress for Success, Carol was the first Executive Director of Oregon PTA, a 110 year old volunteer organization. She worked extensively with the legislature on educational issues and with the Oregon Education Investment Board to institute high quality parent engagement strategies in the schools.
Carol also served as Executive Director for Kids on the Block, a nonprofit working in the schools on issues of abuse, diversity, disability, safety, and healthy choices. She was Deputy Director for the Oregon Commission on Children and Families, Director for Washington County Commission on Children and Families, and the Director for Multnomah Commission on Children and Families. Carol was also the Co-Chair of the Grant-Making Committee for the Oregon Women's Foundation and the Board Vice Chair for Family Solutions.
Carol holds a Bachelor of Arts in American Studies from Mount Holyoke College and is a graduate of the Pacific Program for Leadership in Public Administration.
She has also completed graduate work in American Studies from the University of Minnesota and in Public Administration at Portland State University's Executive Leadership Institute.
-