The CFOS Foundation invests in Nonprofits that support youth and families impacted by foster and kinship care within the communities CFO Selections serves.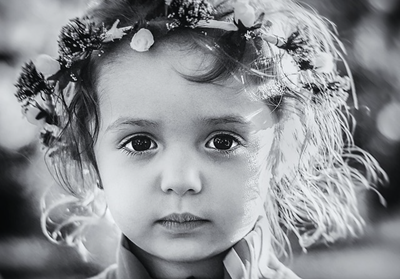 The CFOS Foundation was launched in 2007 by the partners of CFO Selections®. The vision of the founding partners was one of a small community-based foundation with a laser focus on supporting direct needs-based programs for children. Beginning in late 2012, the Foundation narrowed its focus to programs that further the well-being, specifically, of foster children.
The foundation is particularly interested in small, local, grass roots programs and organizations, and believes that such programs can make a significant difference even if a grant only affects one child at a time.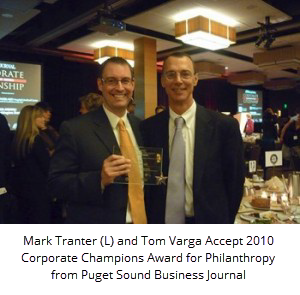 The funding, however, is only a starting point. It is also the dream of the founders to offer scarce and valuable executive time and talent to recipient organizations.
Through the network connections of its advisory board, partners, and professional affiliations, the CFOS Foundation supports and encourages volunteerism among executives to dedicate their time and talent to our recipient organizations, thus multiplying the effect of the treasure.
We strongly believe in the concept that even small companies benefit from and have a responsibility to re-invest in the communities from which they earn their living.
This dedication to the future leaders of our community is viewed as a willing commitment of the firm. For this reason, a portion of the yearly profits earned by CFO Selections LLC is allocated directly to the foundation for community-based grants.
The CFOS Foundation Fund (the "Fund") is a component fund of The Seattle Foundation, a Section 501(c)(3) organization. The Seattle Foundation has exclusive legal control over all funds received. Accordingly, contributions to the Fund are treated for tax purposes as gifts to a Section 501(c)(3) public charity and are tax deductible to the extent allowed by law. The CFOS Foundation Fund is compliant with the nondiscrimination and privacy policies of The Seattle Foundation.

IRS regulations require us to note that The Seattle Foundation will not provide any goods or services to you in exchange for a contribution to the CFOS Foundation. Because the CFOS foundation is a component fund of The Seattle Foundation, the Seattle Foundation has the authority to redirect distributions of the CFOS Foundation if it becomes necessary to protect donor intent.
The CFOS Foundation is directed by a ten-person community-controlled advisory board, eight of which are community leaders, and two of which are CFOS Foundation representatives. The board is solely responsible for assessing grant applications and making grant recommendations to The Seattle Foundation, and is governed by a code of ethics.
The CFOS Foundation annual grant making and application process is by invitation alone. Unsolicited grant request will not be considered.