LEADERSHIP TEAM
The CFO Selections® executives are seasoned operational leaders who have done the job before. We know how to identify the key issues to your company, prioritize them for you, and execute for results that are measurable.
-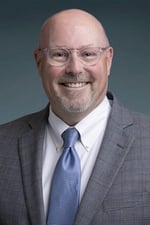 Kevin Briscoe
Managing Partner
Kevin Briscoe is the Managing Partner of CFO Selections®. He sets the vision and direction of the firm, supports key leaders in the business, and is responsible for an organization with over 250 consultants and employees. As a former CFO Selections consultant and now as Managing Partner, Kevin stewards the culture and core values of the organization, including supporting the firm's philanthropic work through the CFOS Foundation and creating life balance for all consultants.
Throughout his career Kevin has held ownership and management positions, providing effective leadership in increasing profitable growth. His professional career includes nearly 30 years in finance, accounting, and operations from Fortune 100, publicly traded corporations to small, closely-held settings. Before joining CFO Selections® in 2007, Kevin was part owner of a successful lighting representative business helping drive their growth from $30 to $70 million. He has also served as a financial member of South End Equities, where he was responsible for the purchase and management of a commercial real estate portfolio. His extensive experience in business strategy, management, and operations make him a great leader for the firm.
-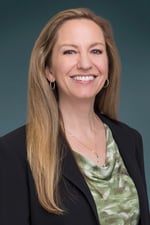 Becky Todd
Western Washington Practice Manager
Becky is an experienced financial leader with over twenty years of experience in a diverse set of industries including aviation, software, retail, and nonprofits.
She has extensive expertise helping small to mid-size companies gain control over their accounting/finance operations and apply their financial assets, smartly and strategically, to support the accomplishment of key corporate objectives.
In addition to her deep technical accounting background, Becky has the ability to oversee multiple other departments including Operations, HR, Payroll, and Information Technology.
She has a passion for helping companies strengthen their finance organizations and helping to position them for future growth.
-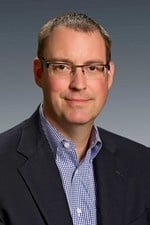 Mark Tranter
Business Development
Mark Tranter leads the business development and marketing efforts at CFO Selections®, which he joined in 2006 after co-owning a successful executive search firm. He organizes, hosts, and attends a large number of networking events, ranging from one-on-one meetings to roundtables, seminars, and forums.
In the ten years before joining CFOS, Mark helped national companies of all sizes with their recruiting needs, including two years spent directing the executive search division of Paladin Partners. He has also had experience in sales management in the cellular industry, notably at McCaw Cellular and NEC America.
-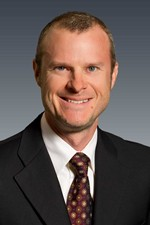 Jeff Dunn
Oregon & SW Washington Practice Leader
Jeff Dunn is a Partner with CFO Selections, serving as the Practice Manager for the Oregon & Southwest Washington region. Jeff has led the practice since establishing it in 2013. During that time, he has also served as an outsourced CFO to clients in the emerging tech space, manufacturing, distribution, digital media, and marketing industries.
Prior to joining CFO Selections, Jeff was the CFO of Getty Images, a global digital media company. During his tenure there he participated in numerous acquisitions, including taking Getty private in a PE backed transaction. Prior to joining Getty, Jeff was the VP of Finance for an ecommerce start-up, and in the Corporate Controller group at Tektronix. He began his career in Audit and Assurance at Deloitte.
As he leads the Oregon & SW Washington Practice, Jeff's extensive experience in business leadership, strategy, and finance has enabled him to quickly understand and assess each client's unique needs and develop strategies for the CFO Selections team to add value to each engagement.
Outside of CFO Selections, Jeff can be found in the mountains on a bike, on foot, or on skis. An accomplished mountain bike racer, Jeff volunteers his time and talent as Treasurer for a nonprofit trail advocacy group and leads beginner skills clinics and group mountain bike rides, sharing his passion and knowledge with others.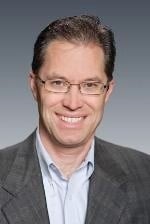 Alex de Soto
Search Practice
Alex de Soto anchors the CFO Selections® search practice. He brings over 25 years of experience in accounting, finance, human resources, and executive search to his role as leader of the search team. Since 2008, he has spent most of his time helping CEO's and CFO's of Pacific Northwest based companies find that unique match they seek for a CFO or Controller.
Since 2012, he has also served as a member of the Board of Directors of Compass Health, a large community behavioral health organization serving the five northwest counties of Washington.
Alex's deep hands-on experience as a former CFO, HR executive, and recruiter provides a unique combination of skills enabling successful placements at the highest levels.
-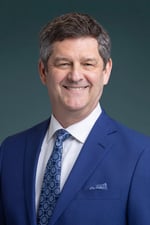 Kurt Maass
Practice Manager
Kurt Maass is a versatile and accomplished executive with 30+ years of experience in finance, accounting, and operations roles. He has worked extensively in the wireless, landline telecom, ecommerce, manufacturing and energy conservation sectors, including serving as divisional and public company VP-Finance and CFO, in addition to public accounting firm experience.
He brings a unique perspective from working with both very large companies (managing operational and capital budgets in excess of $2B annually) as well as very small early-stage start-ups, where he has actively participated in multiple equity and debt financing rounds. He is experienced with the International Financial Reporting Standards, having converted a Canadian-GAAP reporting company to IFRS for stock exchange reporting purposes.
Kurt is a Washington state CPA-Inactive, and holds a Master's degree in Whole Systems Design/Organizational Development from Antioch University Seattle, and an undergraduate accounting/business degree from Pacific Lutheran University. He is an active community volunteer, serving as Treasurer and past board Chair of the Bear Creek School.
-