LEADERSHIP TEAM
The CFO Selections® executives are seasoned operational leaders who have done the job before. We know how to identify the key issues to your company, prioritize them for you, and execute for results that are measurable.
-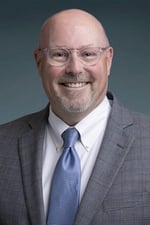 Kevin Briscoe
Executive Manager
Kevin Briscoe is the Executive Manager of CFO Selections®, responsible for establishing and implementing goals and strategies for the firm. He also serves as Practice Manager of our Western Washington consulting team, which he has led since 2013.
His professional career includes over 25 years in finance, accounting, and operations in publicly traded corporate and small closely held settings. Before joining CFO Selections® in 2007, Kevin was part owner of a successful lighting representative business.
He has also served as a financial member of South End Equities, where he was responsible for the purchase and management of over $6M of commercial real estate. Prior experience includes roles as VP Finance and Operations for Workforce Technologies and Director of Accounting for SYSCO Food Services of Seattle. His extensive experience in business strategy, management, and operations makes him a great leader for the firm.
-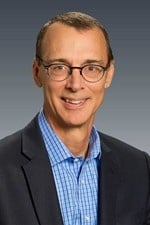 Tom Varga
Founder
Tom Varga is the Founder and former Executive Manager and Consulting Practice Manager of CFO Selections®.
He represents our interests with strategic partners, builds and supports business development activities, and provides consultation on various aspects of the business, particularly strategic initiatives.
Described as an impassioned and visionary pioneer in outsourcing financial services, Tom founded CFO Selections in 2002 after twenty years of extensive experience working with small and growing businesses in finance and operations roles.
He also serves on the board of directors of the CFOS Foundation and formerly served on the board of trustees of the Mountaineers.
-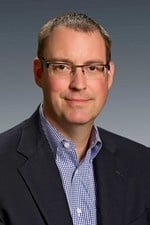 Mark Tranter
Business Development
Mark Tranter leads the business development and marketing efforts at CFO Selections®, which he joined in 2006 after co-owning a successful executive search firm. He organizes, hosts, and attends a large number of networking events, ranging from one-on-one meetings to roundtables, seminars, and forums.
In the ten years before joining CFOS, Mark helped national companies of all sizes with their recruiting needs, including two years spent directing the executive search division of Paladin Partners. He has also had experience in sales management in the cellular industry, notably at McCaw Cellular and NEC America.
-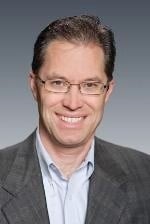 Alex de Soto
Search Practice
Alex de Soto anchors the CFO Selections® search practice. He brings over 25 years of experience in accounting, finance, human resources, and executive search to his role as leader of the search team. Since 2008, he has spent most of his time helping CEO's and CFO's of Pacific Northwest based companies find that unique match they seek for a CFO or Controller.
Since 2012, he has also served as a member of the Board of Directors of Compass Health, a large community behavioral health organization serving the five northwest counties of Washington.
Alex's deep hands-on experience as a former CFO, HR executive, and recruiter provides a unique combination of skills enabling successful placements at the highest levels.
-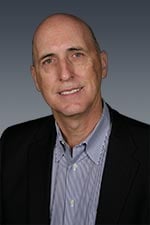 Tom Broetje
Practice Manager
Tom Broetje was an early pioneer in outsourced CFO services, founding CFO2Go, Inc. in 1991 in Bothell, Washington. From his days as a CPA, Tom saw that entrepreneurs and business founders needed seasoned, "been there" financial leadership — but on a part-time basis, with the right amount of help available as companies grew.
For 22 years Tom outsourced financial professionals in the greater Puget Sound area and eventually grew his practice to a dozen professionals.
In October 2013, he joined forces with CFO Selections® and is focusing primarily on business development in the northwest Washington region.
Tom has his accounting degree from the University of Washington. He is active in the community through his involvement with Northshore Rotary, Seattle Executives, Northwest Entrepreneur Network, and the Cascadia Community College Foundation. When he is not working or volunteering, Tom enjoys traveling with his wife, playing golf, and hiking.
-