Scott Fowle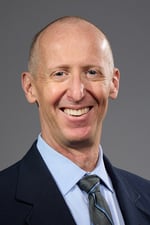 Scott Fowle is a Partner with CFO Selections, serving as the Practice Manager for the Colorado region.
He joined the business development and marketing team at CFO Selections in 2021 to establish the Colorado practice. Scott started his own outsourced CFO business in Colorado in 2016 serving owners, founders, and business leaders in the financial services, software, construction, manufacturing, and professional services industries.
Prior to working as a CFO consultant, Scott served a variety of executive roles for 15 years at Melco Embroidery Systems, a global manufacturer and retailer of commercial apparel decoration equipment and software. As CFO for ten years, he restructured a struggling business, navigated a recession, built for 3x growth, opened and managed international offices, and positioned for exit to a strategic buyer. As President and Managing Director post-acquisition, Scott established customer relationships, distributor partnerships, and company culture. Scott has worked in a variety of other financial roles including Controller, CPA audit and tax, and Internal Audit.
As he leads the Colorado Practice, Scott's extensive experience in business, leadership, strategy, and finance enables him to quickly understand and assess each client's unique needs.
Outside of CFO Selections, Scott enjoys spending his free time outdoors at any time of the year; sharing coffee, leaf peeping, hiking, swimming, running trails, cycling the foothills, or skiing the mountains.