The CFOS Foundation invests in Nonprofits that support youth and families impacted by foster and kinship care within the communities CFO Selections serves.
Please note: As of September 2014, The CFOS Foundation no longer accepts unsolicited grants.
RECENT GRANTS
The Mockingbird Society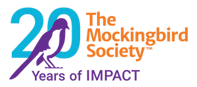 A $25,000 grant to The Mockingbird Society - an advocacy organization founded in 2000 by Jim Theofelis to provide meaningful opportunities for youth across Washington state to participate in the social justice effort to improve the foster care system. Its first project was The Mockingbird Times, then a monthly newspaper written by young people who have experienced foster care that aims to have a positive impact on the public perception of the children and adolescents who are foster kids. Since then, our work has expanded to include working with foster families and child-placing agencies to improve outcomes for both foster kids and foster parents. Recognizing a clear link between experience in the child welfare system and homelessness, Mockingbird also began addressing issues around youth homelessness in 2013.
Embrace Oregon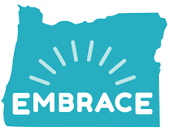 A $15,000 grant to Embrace Oregon which stands in the gap for vulnerable children and families in partnership with the Department of Human Services. Embrace Oregon connects caring community members with vulnerable children and families in partnership with the Department of Human Services. They are dedicated to the flourishing of every child.
Bridge Meadows

A $25,000 grant to Bridge Meadows which promotes health and well-being across three generations by providing permanent, adoptive homes for youth in foster care, supporting adoptive parents with resources and guidance, and helping elders retain meaning and purpose in their daily lives through positive social connection.
Child First Oregon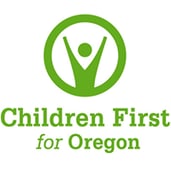 A $15,000 grant to Child First for Oregon. Child First for Oregon was founded in 1991 to improve the lives of Oregon children by galvanizing community support and informing decision-makers about the solutions kids need. They recognize that children have distinct rights, and are devoted to ensuring kids are prioritized in all decisions impacting their lives. By focusing on child abuse prevention, foster youth advocacy, legislative solutions, and research and data, they seek to make Oregon a place where all children can thrive.
Kinship House

A $15,000 grant to The Kinship House which provides outpatient mental health services to foster and adopted children and their families. They specialize in championing children and families with target interventions during all stages of foster care, reunification, and adoption. Founded in 1996, they are a locally accessible facility based in the Lloyd District on the eastside of Portland, Oregon.
Amara

A $50,000 grant to Amara, the second grant to the organization in five years. This grant will help fund both short-term emergency services and permanent placements for children in foster care.
Treehouse

A $15,000 grant to TreeHouse. This grant will support TreeHouse's programs to help students in foster care experience success in school and in life.
TeamChild

A $61,000 grant to TeamChild, over a three year period. This grant will assist TeamChild in their mission to provide legal services and advocacy to court-involved youth.
Kindering

A maximum of $100,000 in funding and in-kind services to Kindering. This grant will help fund the growth of Kindering's CHERISH program, which provides support to infants and toddlers in foster care and their foster families, in order to strengthen attachment and train foster parents to recognize and respond to the special needs of traumatized children. This grant will be given over a three year period, with the first year being a challenge grant to encourage other entities to join us in funding Kindering.
Global Visionaries

The CFOS Foundation has joined with other local foundations to open attendance by foster kids to the Global Visionaries youth leadership program. Our partners in this project were Treehouse, The Seattle Foundation, and Seattle International Foundation.
Prior to late 2012, the CFOS Foundation was focused on at-risk children's issues, both in and out of the foster care system. Past grants shown below are not necessarily representative of current grant-making guidelines.


Art With Heart

A $20,000 grant to Art with Heart, a nonprofit helping children and teens facing trauma or mental health issues through the power of creativity and self expression. Art with Heart's books and programs are based on therapies that are effective in helping improve emotional wellness and reducing the potentially damaging impact of stress.
America Parenting

A $15,000 grant to Amara (formerly Medina Children's Services). Amara is an independent, nonprofit organization that has been providing services to families and children since 1921. In just the last three years , Amara found loving, permanent homes for 145 children from foster care. More than half of these children were siblings who found adoptive homes in which they could heal and grow up together.
Global Visionaries

$11,000 to Global Visionaries (GV), which offers leadership training to high school students. This grant will be used to fund GV's efforts to increase retention of low-income and minority students throughout its programs, which empower youth from diverse socio-economic, ethnic, racial, and geographic backgrounds to become active leaders and global citizens who promote justice.
Mary's Place

Mary's Place, the only day center in Seattle welcoming both women and their children. Mary's Place is unique in that it empowers women to take control of their lives by first providing for basic needs such as hygiene, shelter, food, and clothing; and then by giving them access to tools, information, support groups, and resources to find employment, housing, medical and/or financial services.