Jen Girard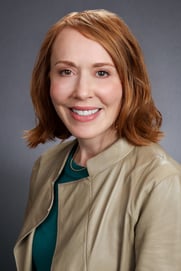 At CFO Selections, Jen's role is focused on helping businesses succeed and grow by matching each company's unique financial needs with the right resource and solutions.
Jen has more than 25 years of professional services experience focused primarily in consulting, client service, engagement management, and talent acquisition. She has served clients ranging from startups to those in extensive growth stages, and those experiencing M&A transactions. Her industry focus has included technology, real estate, construction, transportation, manufacturing, and distribution.
Most recently, Jen was responsible for business development in the Pacific Northwest for BDO USA. Prior to joining BDO, Jen held a variety of roles including audit professional at Deloitte, client service partner at Tatum LLC, and founder of Orion Resources LLC. Jen was a key leader in the Seattle Tatum practice while it was being acquired by Spherion, and later as Spherion was acquired by Randstad. At Orion Resources, Jen worked with business owners and C-Level executives to identify their human capital challenges and determine the best and most cost-effective solutions using a unique methodology that was strategic and nimble.
Having worked in Seattle her entire career, she has developed an extensive network of local business relationships that she leverages as a business leader.
PROFESSIONAL AFFILIATIONS

Former Advisory Board, Steering Committee, CFO Leadership Council
Former Advisory Board, Financial Executive International
EDUCATION

B.S. Business/Econ/Accounting, Rocky Mountain College, summa cum laude
B.S. Art, Rocky Mountain College, summa cum laude