Larry Breitbarth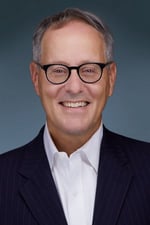 Larry Breitbarth is an experienced financial executive with a proven track record in financial management, operational and strategic planning, performance improvement, corporate controllership, project management, and valuation consulting. He began his career as a business valuation consultant with Arthur Andersen in Chicago and served manufacturing and distribution clients in the automotive and food equipment sectors.
Prior to joining CFO Selections, Larry held senior financial positions with a variety of companies in the technology and financial services industries. At multiple firms, he has been responsible for financial strategy, financial reporting, cash management, planning and analysis, and internal controls. As a senior financial executive, he has led numerous revenue enhancement strategies, cost savings initiatives, and risk mitigation projects.
Larry has also been a successful consultant to a number of companies. As a partner at The Sage Group, he developed a business process for reverse due diligence, led business acquisition and integration assessment, and built cash forecasts and bank relationship management plans. As a senior manager for Big 4 Consulting firms, he led valuation consulting projects (including projects for Nordstrom, Starbucks, and Microsoft), testified as an expert witness in valuation disputes, developed and managed remote regional offices, and generated over $45M in tax savings for clients through implementation of tax strategies.
Larry holds an MBA with a concentration in Finance from the University of Chicago and a B.A. in Liberal Arts and Sciences cum laude from the University of Illinois at Urbana-Champaign. He is a Chartered Financial Analyst (CFA), and an executive board member of the Washington State Chapter of Financial Executives International. He also has extensive experience teaching financial topics to a variety of audiences.