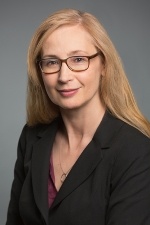 Lesley is a versatile accounting and finance professional with over fifteen years of experience in public and non-profit sectors overseeing compliance, payroll, bookkeeping, forecasting, audits, and budgeting.
A dynamic manager with broad knowledge of policy, research, project management, Board development, and community relations. She is a hands-on problem solver dedicated to solving any issue and getting things running smoothly.
Prior to joining CFO Selections, Lesley was the Director of Operations and Finance at the Latino Network. There she served as a member of the organization's Leadership Team and managed a $6.8M annual budget. In addition to her responsibilities for finance, accounting, strategic planning and development, she supervised human resources, communications, data and evaluation. She brings a unique and dynamic perspective to each organization, benefiting from her diverse experiences throughout her career in organizations such as the U.S. House of Representatives, U.S. Department of Education, and various non-profits throughout Oregon such as Willamette Partnership, Oregon League of Conservation Voters and Bicycle Transportation Alliance.
Lesley holds a Bachelor of Science degree in Political Science with a minor in Sociology from Portland State University. She also completed coursework for the Financial Management for Non-Profit Organizations program at Portland State University. In her spare time, Lesley enjoys hiking, camping, and traveling with her family. She can also be found perusing used bookstores and practicing the guitar.