Rosa Costantino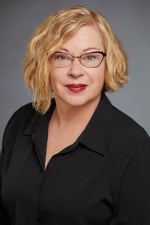 Rosa is a proven, innovative leader with extensive expertise in non-profit fiscal forecasting, cash management, budgeting, ad hoc reporting, and financial dashboarding of key performance indicators. She excels at delivering on-time, accurate financial reports, tailored to the needs of a broad spectrum of audiences. In addition to her experience managing accounting and finance operations, she has broad experience in business support functions including HR, risk, IT, and facilities management.
Rosa is committed to fiscal sustainability, best business practices, and systems improvement. She successfully led a billing team of a multi-million-dollar company to achieve low past due amounts through innovative policies and procedures. She is focused on collaborative teamwork and solutions-based strategic planning. Rosa is a versatile and motivating supervisor and mentor, who leads by example whilst maintaining excellent vendor and key business relations.
Rosa holds a Bachelor of Arts degree from Humberside College of Higher Education in Great Britain. Her interests include cooking, photography, bespoke floral design and ikebana.