Tom Griffin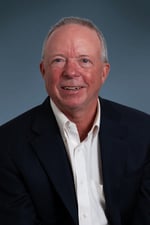 Tom is an experienced financial officer with a passion for success. He has broad experience in various sectors including real estate, property management, project management, and the timber and construction industries. He has had responsibility for cash management, audits, insurance, financial planning and analysis, internal controls, and financial reporting, and has served as Controller and CFO for both public and private companies.
In his most recent position as CFO of Cochan, Inc., a $220 million electrical contractor operation with over 900 employees, Tom oversaw all Finance, Accounting, HR, IT and office management functions. Prior to his time at Cochran, Inc., Tom has served as the Treasurer and Controller, and Vice President of Commercial Properties at Pope Resources, a publicly traded timber and real estate company.
Tom does Contract, Fractional, Part-time, Project-based, or Interim work for clients.
Tom has a degree in Accounting from the University of Washington. He is a Seattle area native and enjoys golfing, fishing, skiing, and other outdoor activities with his family.