In light of the COVID-19 Pandemic, the CFOS Foundation Board approved four emergency, unrestricted grants; each in the amount of $20,000. Due to the urgency of the situation, the funds were granted to the organizations now vs. waiting until our usual grant cycle in the fall. Even in the best of times the needs of foster children don't typically receive much publicity. Foster children are at continuing high-risk and receiving even less attention during this crisis. These organizations were selected because they are previous grantees who are well respected for their contributions to improving the lives of foster children.
The approved grants were to the following non-profit organizations:
Amara

A $20,000 grant to Amara, the fifth grant to the organization in seven years. This grant will help fund both short-term emergency services and permanent placements for children in foster care.
Founded in 1921 as Medina Children's Services, Amara offers temporary care to children entering the foster care system, foster care and adoption services for children already in the system, and training and support for adoptive families. Amara's emergency sanctuary provides a safe and supportive place for kids immediately after they are removed from their homes by Child Protective Services or law enforcement and is the only facility of its kind in King County.
Bridge Meadows

A $20,000 grant to Bridge Meadows which promotes health and well-being across three generations by providing permanent, adoptive homes for youth in foster care, supporting adoptive parents with resources and guidance, and helping elders retain meaning and purpose in their daily lives through positive social connection.
Bridge Meadows develops and sustains intergenerational neighborhoods for adoptive families of youth formerly in foster care that promote permanency, community and caring relationships while offering safety and meaningful purpose in the daily lives of older adults.
Treehouse

A $20,000 grant to TreeHouse. This grant will support TreeHouse's programs to help students in foster care experience success in school and in life.
Treehouse was founded in 1988 by DSHS social workers who saw the deprivation often faced by children in foster care. They held bake sales and car washes, so they could provide the little things needed to help children feel loved and capable. Today Treehouse provides clothes, toys, and school supplies at their Wearhouse, and access to critical extracurricular activities and community resources through the Little Wishes program – bringing support to thousands of children in foster care each year.
Kindering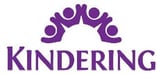 A $20,000 grant to the Kindering. Founded in 1962 by five mothers of children with disabilities, Kindering is the largest intervention center in Washington State, and one of the three largest centers in the nation. At Kindering, infants and toddlers ages birth to three receive critical physical and occupational therapy, speech-language therapy, feeding therapy, special education, and other early intervention programming. In addition, Kindering supports the entire family with comprehensive programs and a true sense of community for those facing the unexpected journey of raising a child with special needs.
We appreciate the contributions these organizations make to the community.
About the CFOS Foundation

The CFOS Foundation was founded by the partners of CFO Selections in 2007. The vision of this group is to harness the energy and talent of professional people who care about the needs of local foster children and work to make a measurable, positive impact in their lives.