Curtis Edwards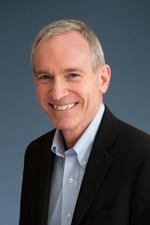 Curt is a corporate finance leader with a record of driving financial planning to meet business challenges. With more than 25 years of corporate finance and accounting experience for public and private equity companies and non-profit organizations, Curt's expertise lies in planning for strategic transactions, cash and capital management, and accounting operations.
Prior to joining CFO Selections, Curt was an independent consultant advising executives and coaching business owners to meet corporate objectives. Curt brings expertise in strategic transactions, including acquisitions, divestitures, and private equity buy-outs, as well as the critical value creation that follows from organizational integration and improvements in financial operations. He leverages analytics and driver-based planning to provide unique insight to management decisions, and focuses on instilling accountability into financial planning and transparency in business spending. He is skilled in accounting operations, financial reporting, and preparation for regulatory filings.
Curt holds a Master of Business Administration and Master of Science in Finance from the University of Colorado, Denver and a Bachelor Degree in Political Science and Telecommunications from Indiana University. He serves on the Board of Directors and as Treasurer of Financial Executives International and the Colorado Alumni Board of Indiana University.