Laurie Meili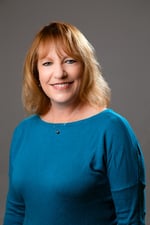 Laurie is a unifying leader, with broad experience in the management of accounting and finance operations, financial reporting and analysis, and budgeting. She has managed key business functions including human resources, grants management, compliance, database, and technology teams building collaborative relationships both internally and externally.
Laurie is an innovative problem solver who has developed and executed strategic plans, strengthened, and streamlined internal systems, and has built and developed accounting teams who excel at delivering accurate and timely financial information. By utilizing her strong communication and leadership capabilities Laurie has the ability to translate high level strategies into detailed plans for implementation. She is a trusted advisor and mentor who is able to bring out the best in others and empower success by providing clear direction, expectations, and motivation.
Laurie holds a Master's in Business Administration from Georgia State University. She invests time serving on various non-profit boards. Laurie is a huge sports fan and loves to travel, hike, and garden.