Ron Villarreal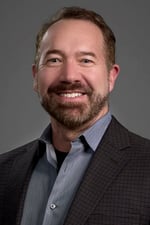 Ron is a senior executive with over 30 years of accounting and finance experience and an emphasis on Software as a Service. He has a proven ability to work collaboratively with CEO's, Board members, and management teams while exerting strong problem solving and analytical abilities.
After beginning his career in public accounting at Price Waterhouse, Ron went over to Disney, and then began a focus on software companies in 2000 just as the industry transitioned to online content and subscriptions. Ron was a key player in the growth of several companies, raising capital, and overseeing investors due diligence.
Ron holds a Bachelor of Arts in Accounting, a CPA license, and graduated with an MBA at UCLA Anderson School of Business. As a life-long learner, he has participated in both Stanford Graduate of Business' Emerging CFO and Chicago Booth of Business' Mergers & Acquisitions programs. In his spare time, Ron supports the Denver Center of Performing Arts and is a passionate Colorado Avalanche fan.