Kim Eldred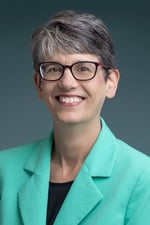 Kim is an experienced, mission driven finance professional with 35 years of experience in diverse industries including social service, healthcare, engineering, cable tv and import/export. She has comprehensive experience in financial analysis and reporting, budgeting, accounting processes and benefits analysis as well as management experience with both for profit and not-for-profit companies. She is a key player in the financial management of programs, process improvement and negotiation.
In her most recent role, she served as the Chief Financial Officer of a social service agency with a variety of community-based services in Washington state. In this position, she provided strategic financial leadership causing the growth of the company to double its revenue to $40M+. Her areas of oversight included all in house accounting services such as payroll, accounts payable, accounts receivable, billing, financial analysis and reporting. She also provided contract review and negotiation as well as cost containment, cash management and benefits review and analysis.
Prior to holding this position, Kim served in accounting management positions in Virginia, Pennsylvania and New York at a large hospital clinical practice, a not-for-profit social service agency and an employee-owned engineering firm. She started her career as an accountant at a local CPA firm, a large cable tv company, a large nursing home operator and an import/export company. Early in her career, she was recognized as a capable leader who took pride in her work, understanding how great accounting services impact the company and those it serves. Through this, she quickly advanced to supervision of projects and people. This has allowed Kim to provide added value to each company for whom she has worked.
Kim holds a Master of Accounting from Old Dominion University and a Bachelor of Arts in Accounting from Cedarville University. In her spare time, Kim enjoys camping and playing the piano and enjoying time with her husband, their three sons, two daughters-in-law and two grandchildren.