Amy Torres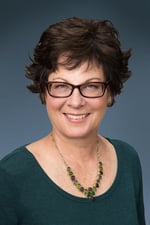 Amy is an accomplished financial and management information systems executive with over 30 years of extensive experience across multiple business environments. She combines strategic expertise with technical and tactical qualifications across a broad spectrum of accounting, finance, and management information disciplines. She is skilled at partnering with core business operations and developing highly productive cross-enterprise alliances.
Prior to joining CFO Selections, Amy led aspects of finance, IT, and supply chain at The Greenbrier Companies. Throughout her tenure, she played a key role during system integration and centralization of supply chain management across the network of shops. She implemented and streamlined inventory and warehouse processes to support the company initiative to reduce inventory $8M, or 20%, year over year. Amy also has extensive international business experience, including developing an executive reporting package in Hong Kong dollar, Chinese yuan, and USD, which consolidated a Hong Kong plastics brokerage and injection molding company in China, owned by a Puerto Rican meat packing company.
Amy holds a Bachelor's degree in Accounting and Finance from the Instituto Tecnologico y de Estudios Superiores de Monterrey in Mexico, and is a fluent Spanish speaker at a professional level.