Jerry Brown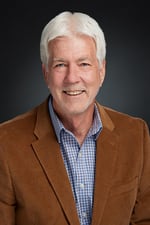 Jerry is an accomplished financial and accounting professional with over 45 years of experience primarily focusing on tax exempt organizations. Recognized as an energetic and collaborative leader with a developed financial and operational focus, his strengths include financial reporting and analysis, budgeting, cost allocations, and communication skills, along with leadership and management of all financial and quality related processes. He is committed to building strong relationships with key stakeholders and believes in the benefits of mentoring, coaching, and development of staff with a focus on continuous learning.
Prior to joining CFO Selections, Jerry most recently served as the Director of Finance & Operations for Community Action Organization, which serves Washington County, Oregon, managing budgets that grew from $20M to $40M+. He oversaw the finance team, facilities, and IT. He also served as the Finance Director for Mid-Willamette Valley Community Action Agency, and as the CFO for the Native American Rehabilitation Association of the Northwest. Jerry also spent nearly 20 years with public accounting firms managing nonprofit and commercial client assurance services and consulting engagements. He was a recognized leader in the firms' nonprofit practice.
Jerry is an active CPA in the State of Oregon, and holds a Bachelor of Science in Business with a concentration in Accounting from Linfield College. When not working, Jerry and his partner enjoy flower planting, spending time with their grandchildren, and backyard grilling.