Lisa Dunlap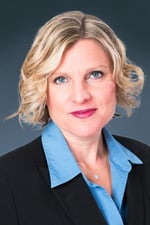 Lisa is an experienced Chief Financial Officer and internal control specialist, focused on helping companies successfully establish and improve accounting, financial reporting, risk management, and compliance systems for greater operational effectiveness. Lisa has extensive experience in finance, accounting and internal audit for a wide range of companies, from multi-national publicly-traded retail, manufacturing and technology companies, to regional utilities and construction companies, to local start-ups in technology and bioscience. She has worked with a variety of systems, ranging from QuickBooks to complex ERPs.
Prior to her fractional consulting roles, she served as Chief Financial Officer for a mid-size, multi-division construction & recycling company, where she developed and oversaw the management of GAAP accounting, as well as internal and external financial and operational reporting systems. As Director of Internal Audit for Northwest Natural, Lisa worked directly with the Audit Committee of the Board of Directors and led teams of financial, process and information system auditors. She also drove the company's Enterprise Risk Management program and assisted the General Counsel's team with corporate governance and compliance. She managed the co-sourced Internal Audit function for Tektronix, Inc., and worked in various supervisory roles in Finance, Accounting and Internal Audit at Nike, Inc.
Lisa holds an MBA with a finance concentration from Washington State University and a BA in Accounting from the University of Oregon. She is a licensed Certified Public Accountant in the state of Oregon and a Certified Internal Auditor.