Melinda Mulhorn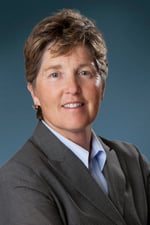 Melinda is an experienced accounting and finance professional with over thirty years of experience in varying industries. She has worked as a Senior Auditor in public accounting and held positions in the industry as a Financial and Operations Executive Officer. She has been a Senior Project and Accounting Consultant to government, non-profits, and various industries within Oregon, Washington, and across the country, specializing in Technology and Business Office Systems for Transportation, Philanthropy, and Retirement Housing Development clients.
As a consultant, she has worked with clients undergoing management system and staffing changes and business project start-ups. She has evaluated many financial/accounting systems, providing her clients with analyses that included internal control reviews and recommendations, promoting "Best Practices." She has coordinated the efforts for conversion projects at all levels across departments, disciplines, and third parties. Her projects have included system enhancement upgrades, new application development and implementation, re-engineering, and recruiting staff resources. She has worked directly with third parties on Technology Conversions and Upgrades, Special Audits, and Litigation Matters and provided Expert Testimony. The Third Parties included Technology, Attorneys, Developers, Financial Institutions, and Government Agencies.
Melinda is a licensed CPA in both Oregon and Washington. She attended Central Washington University, graduating with honors, Magna Cum Laude, and a BS in Accounting.
She enjoys volunteering in her community and has been a Court Appointed Special Advocate, KidSports Assistant Coach, and 4J Middle School Mentor. She is currently volunteering for the Eugene Parks and Open Space. Melinda enjoys sailing, kayaking, race walking marathons, snowshoeing, gardening, and daily adventures-walks with her Beagle.