Neville Wellman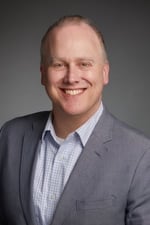 Neville is a seasoned management professional with over twenty years of experience in strategic planning, finance, and operations. He thrives as a mentor to others and strives to share his knowledge and experience to empower all levels of the organization with a focus on mission, vision, and sustainability. Neville is a collaborator with senior management and boards in areas of responsibility including internal controls, budgeting, annual audit and tax returns, legal and regulatory matters, and long-term planning. He has been active in stabilizing organizations and providing leadership to promote sensible growth.
Starting his career in commercial banking, Neville worked in a number of areas that covered credit administration, correspondent banking, asset/liability and strategic planning, and team management. He managed a portfolio of diversified clients with revenues from $500,000 to $200M in industries such as international trade, seafood and apparel importers, air and maritime services, manufacturers, professional service firms, and nonprofits.
Prior to joining CFO Selections, Neville was the COO of the Oregon Ballet Theatre, where he managed or advised on all aspects of finance, human resources, facilities, and IT. As the COO and previously as a consultant for other organizations, he has been responsible for budgeting, financial analysis, contracts, policies, and processes, and has experience with collective bargaining agreements. He enjoys a challenge and has helped organizations in turnaround or transition situations to return to a sustainable growth trajectory and to build cash reserves while also remaining mission focused.
Neville holds a Bachelor of Arts degree in Business Administration from the University of San Diego. He enjoys traveling the world and experiencing new cultures with his wife. He is an avid gardener, chef, and cat enthusiast.