Robert Moore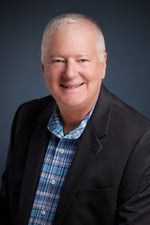 Rob has over 40 years' experience in corporate accounting with 30 plus years in executive management. His diverse experience includes real estate, non-profit, mental health, software design, engineering design, manufacturing, and construction industries.
Rob demonstrates professional expertise in financial planning, analysis, control, decision support, and professional ethics. He understands the big picture of running a business and can assist in many areas, eliminating potential problems and developing processes beneficial to an organization. These combinations of skills make him an asset in today's dynamic business environment. Rob is an experienced leader able to evoke loyalty and motivate employees. He is an excellent operation manager able to work in the corporate and non-profit environments, and is able to solve problems, implement change and execute the corporate vision. As an operations-oriented CFO, he is especially skilled at integrating people, computer/software systems, and processes.
Rob received his Bachelor of Science in Accounting from Seattle Pacific University and holds an active CMA certification.