Simon Pius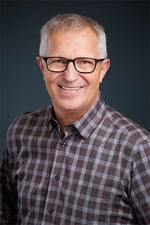 Simon has deep leadership expertise in software and technology finance. For the last twenty years, he has led finance, accounting, and administration for five startups during dynamic growth periods. He has a passion for FP&A, for supporting sales growth, and for creating stage-appropriate infrastructure.
Prior to joining CFO Selections, Simon most recently was CFO at Portland-based SheerID (a digital verification software company) where he led a substantial equity funding event and helped scale the company while revenue tripled. Before SheerID, Simon worked in the San Francisco technology scene and held CFO positions at CipherCloud (encryption software), PSS Help (technology services), and xMatters (application software). Simon's earlier career included time in larger corporate environments where he acquired and honed skills as Director of FP&A in a $150M public e-commerce company and as Regional Finance Manager with Dun & Bradstreet Software.
Simon holds an MBA and a B.S. in Finance from Golden Gate University and is a Certified Management Accountant (CMA). He lives in Portland, Oregon with his wife and enjoys the local food scene, playing tennis, studying history, and travelling.