Todd Kimball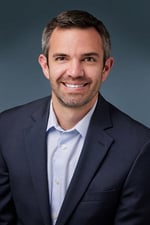 Todd Kimball is a senior accounting professional with over 15 years of experience in the non-profit and government sectors. His expertise has generated a consistent track record of finance and accounting solutions that work. He excels at solving the most challenging not-for-profit accounting issues, creating process efficiencies, motivating and utilizing staff to their full potential, implementing internal controls and providing sound technical expertise to move organizations forward.
As a Partner with CFO Selections, Todd leads the non-profit practice in Oregon and SW Washington. He is also the Accounting Solutions Partners practice leader in Oregon and SW Washington.
Beginning his career as an auditor with the Oregon Audits Division and Moss Adams, Todd then became the Assistant Controller at Mercy Corps. Since joining CFO Selections in 2014, Todd has worked with over 20 non-profits as a fractional CFO, taking on challenging accounting projects and performing financial assessments.
Todd is an Oregon state Certified Public Accountant and a graduate of George Fox University with a BA in Accounting and Finance. When he is not focused on his many philanthropic endeavors, he enjoys traveling to faraway places, skiing on snow and water, and grilling in the backyard.