Alex Kwok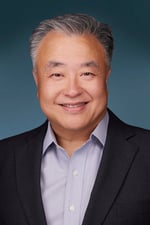 Alex brings a wide range of experiences and insights, having spent the last 22 years taking on senior finance leadership roles in many large enterprises across Asia, including work in Beijing, Hong Kong, Singapore, and Macau.
Going beyond the typical corporate finance and accounting roles, he designed and drove the establishment of sales incentive model, set performance metrics, provided data analytics for decision support, GAAP compliance, and supported process improvement (Six Sigma Greenbelt) including ERP system upgrade and integration. Culturally diverse and inclusive in nature, he is known to be an effective change agent in helping organizations evolve in a competitive environment.
Prior to joining CFO Selections, Alex was the Head of Financial Planning & Analysis (FP&A) for one of the largest hospitality organizations in Macau, SAR China. His approach was very progressive; rather than supporting a large company, he structured his team to focus on smaller components. In so doing, Alex transformed his FP&A team to be the business partner to 7 hotels, 200 retail stores and shopping mall operations, 160 F&B outlets, including a host of other service offerings. Internal business partnership includes HR, Engineering Operations, Marketing, and Convention Sales. The result was improved forecast accuracy and forward-looking investment planning. Moving the organization from the traditional spreadsheet analysis, he automated data capture and applied information visualization (PowerBI), to support quicker decision making and improve outcome. After the outbreak of the Covid -19, the effort of FP&A enabled the CEO and COO to make faster but difficult decisions to minimize negative impact.
A graduate of New York University with a Bachelor's degree in Economics, and MBA from Drexel University in Philadelphia PA., Alex served 10 years active duty as a commissioned Naval Officer (Supply Corp) in the U.S. Navy, and retired from the U.S. Naval Reserves as a Lieutenant Commander in 2006. He is married to Wendy, and they have two grown sons Zac and Wes.