Bill Palmer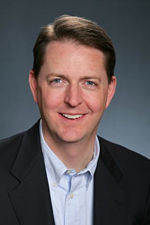 Bill Palmer is a seasoned CFO with financial leadership experience in many industries. He has worked with dozens of small and mid-market companies and non-profits to help solve their financial issues and seize new opportunities. He has successfully performed as Acting CFO in a wide range of industries, including software development, commercial real estate, construction, equipment distribution, retail, food manufacturing, private capital, human services, and education.
For over 11 years he served as the Director of Finance & Operations at a prominent private school where he led projects to greatly expand both enrollment and the physical size of the school, double employment, and triple endowment assets. Bill also spent eight years as the Board Treasurer of a major Seattle-area children's medical charity, helping to triple the number of children served.
As Founding Chair of the CFOS Foundation, he helped establish its institutional framework and led the Board's review of grant applications and oversaw the disbursement of funds to successful grantees.
Bill holds an MBA from Seattle University, a BBA degree from Gonzaga University, and is a graduate of the Pacific Coast Banking School. He has held a wide variety of community service positions, always focused on improving his communities.