Bob Yanak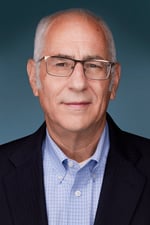 Bob is a seasoned financial leader with over thirty years of management experience in successive positions of increased responsibility. He is a creative leader with proven skills in team development, business growth and process improvement with an inherent ability to understand the big picture. He has excellent interpersonal, communication, and problem-solving skills. Bob is known as a results-oriented team player with a track record of driving productivity in challenging environments.
Prior to joining CFO Selections, Bob held positions as VP Finance and Controller at a number of Pacific Northwest companies. Most of his experience has been with smaller manufacturing companies where he was also responsible for HR, IT and Supply Chain departments. Other industry experience includes telecommunications, space, retail, and professional services. Bob is operationally focused with an aptitude for operational process analysis and improvement. He has implemented LEAN in the accounting department that eliminated unneeded complexity, reduced personnel resources and improved the time to close month end.
Bob has also spent ten years as chief internal auditor for several companies, both as an employee and as a consultant, adding expertise in internal controls and corporate governance to his background. Bob is intimately familiar with the annual budget process and has led strategic planning, business move/expansion, and process improvement initiatives. He has prepared companies for sale, participated in due diligence analysis of acquisition targets, and led the integration of newly acquired companies.
Bob holds a Bachelor of Arts degree in Business Administration, with a concentration in Accounting from the University of Washington.