Carly McBride-Dekock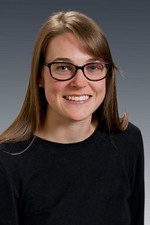 Carly is a Recruiter for the CFO Selections Search practice joining the search team in 2015. She is analytical, and detail-oriented, and works hard to find just the right candidates for our search clients. She serves as a coordinator for each search process, supporting various steps from sourcing, conducting interviews, reference calls and interview scheduling. Carly also provides accounting assistance and marketing administrative help to the entire firm.
Carly holds a Bachelor of Science in Mathematics from Western Washington University, and has completed a handful of college level accounting courses.
She lives in Snohomish with her husband, and enjoys exploring the Pacific Northwest as much as possible whether skiing, hiking, camping, or surfing. She is passionate about youth mentorship, and has been a volunteer and supporter of Young Life.