Charlie McNamara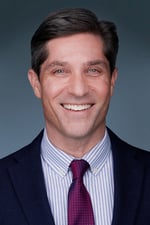 Charlie is an accomplished financial professional with over 20 years of nonprofit accounting experience. With expertise in financial reporting, auditing, tax, budgeting, and forecasting, his managerial style includes team building through coaching and mentoring. In addition, he is adept at complex problem solving and meeting tight deadlines while producing high quality work.
Charlie gained his initial accounting experience working in the public accounting field. It was there where his exposure to nonprofits peaked, and he then transitioned into the industry. Most of his professional experience comes from working as a Controller for the National Court Appointed Special Advocate (National CASA) Association, a nonprofit that recruits and trains volunteers to advocate for abused and neglected children in juvenile and family courts of law. Charlie gained invaluable financial expertise in federal awards, private grants, audits, budgets, and developing accounting staff during his tenure.
Charlie received his Bachelor's in Business Administration from the University of Washington and is a licensed CPA in Washington State. In his spare time, he enjoys spending time with his family and their golden retriever, bicycling in the summer, and skiing in the winter.