Crystal Williams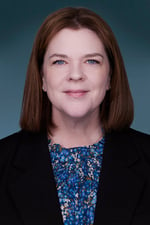 Crystal brings over 20 years of accounting and finance experience, with the majority as a Controller and CFO in the manufacturing, construction, technology, and services sectors, including startup companies.
Most recently, Crystal worked as CFO of Camouflaj Inc. where she led a sale to Meta Technologies. Additionally, Crystal was able to implement administrative infrastructure and develop best practices to streamline business operations. This included pivoting business operations during the pandemic to expand the company globally, adding staff in a variety of states and countries outside Washington and the US. Prior to that, she served as a financial consultant at Denali Financial Services for four years, working with a wide variety of industries including biotech, technology, manufacturing, services, and energy conservation. She has managed all aspects of external reporting, accounting, finance, and tax for multiple companies, with a concentration in small and mid-sized companies in the Pacific Northwest.
Crystal is a licensed CPA in Washington and earned a B.S. in Finance from Portland State University.