Doug Sanders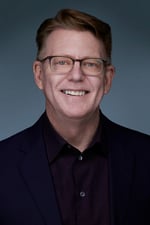 Doug is an international life science financial executive with 14 years living and working in Europe, and over 30 years as a C-suite executive. He brings significant experience in the pharmaceutical, diagnostics, medical device, and consumer health industries for both large companies and start-ups. Doug's strategic, global, and practical view when approaching business challenges allows him to quickly understand complex science and internal business processes and issues in order to model, influence, lead, reengineer, or improve the financial performance of a company.
Prior to joining CFO Selections, Doug held the CFO role at Integrated Diagnostics, where he led the dissolution of a legal entity, managed cash flow during a high grown phase and through three years of constrained cash flow conditions, and reengineered financial close from 15 days to 3 days while improving the quality of the financial data, allowing for the implementation of Microsoft Dynamics 2012 Financial Module.
Doug holds a Masters of Business Administration in International Management from Arizona State University, a Bachelor of Arts in Economics & Accounting from Gonzaga University, and is a member of the AICPA and CIGMA.