Eric Ouellette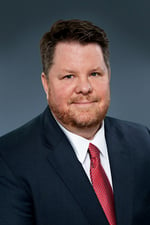 Eric is a tech savvy and entrepreneurial accountant with over thirty years of experience working with private and public companies in product and service-based industries.
A proficient change agent that pushes for finance departments to become value adding business partners, Eric promotes improved internal and external customer experiences through staff development, open collaboration, and workflow optimization. He is proficient at partnering with stakeholders across all levels to create unified visions for achieving shared business and financial goals.
Most recently, Eric worked as Controller for RENT-A-TIRE, L.P. where he streamlined the monthly close process, delivering financial statements for 114 retail operations and nine real estate holdings with high-volume transactions in an environment with annual employee turnover great than 100%. Prior to that, he served as CFO for 25 years in various technology, professional services, transportation, and sports and entertainment companies. He has managed all aspects of finance, accounting, treasury, IT, and HR, and mentored startups through funding and initial growth. Eric has global experience with Fortune 10 companies executing and advising on mergers and acquisitions, valuation audits, and exit strategies.
Eric graduated with a Bachelor of Business Administration and Finance Management from Central Washington University, and expects to obtain his CPA from California in January 2022.